'Harry Potter and the Cursed Child' Tops Amazon's Best-selling Books of 2016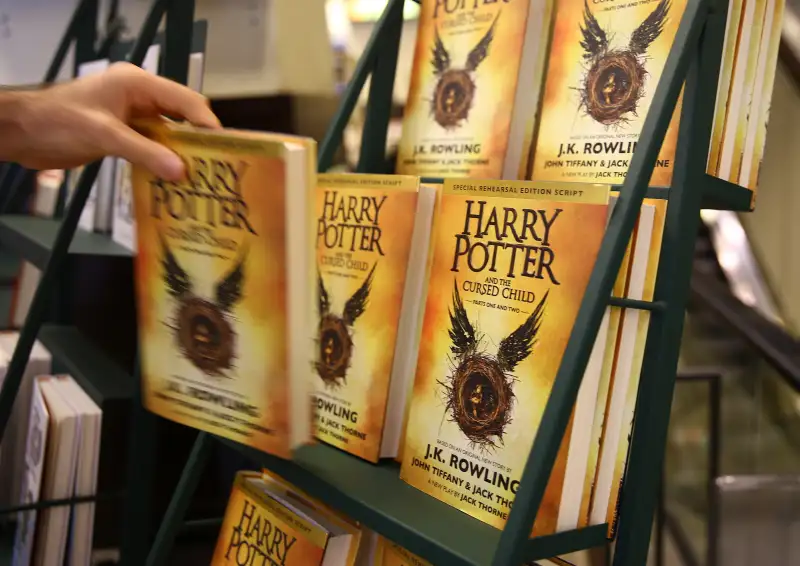 Anadolu Agency—Getty Images
It seems like readers are still enthralled by the magic of Harry Potter.
Harry Potter and the Cursed Child topped Amazon's list of best-selling books of 2016, the company announced Wednesday. The play script—penned by Harry Potter series author J.K. Rowling, Jack Thorn and John Tiffany—begins 19 years after the original series ends, following Harry and his son Albus as a series of dark events unfold.
The play is followed by Paul Kalanithi's When Breath Becomes Air, a popular memoir detailing the personal struggles of a neurosurgeon, with John Grisham's latest thriller The Whistler in third. Rounding out the top five were The Last Mile, part of the Amos Decker detective series by David Baldacci, and the latest installment in the Killing series from Bill O'Reilly and Martin Dugard, entitled Killing the Rising Sun: How America Vanquished World War II Japan.
Harry Potter, however, topped both the list for most gifted and most wished books of the year. Additionally, it was the best-selling book in the overall and kids & teens categories.
"The power of Potter is still strong, and readers of all ages can't get enough of Hogwarts," Chris Schluep, Amazon's senior book editor, said in a statement. "Harry Potter and the Cursed Child was the most anticipated book of the year, breaking pre-order records months before its release."
After Harry Potter, Diary of a Wimpy Kid #1: Double Down by Jeff Kinney and The Trials of Apollo, Book 1: The Hidden Oracle by Rick Riordan were the most popular books for kids and teens. Fantastic Beasts and Where to Find Them, another J.K. Rowling creation, was the fourth-best selling book for young people.
The company created the list by ranking print and Kindle sales, though it did not comment on how many copies each book sold.