Want Groceries from Amazon? That'll Cost $299 Per Year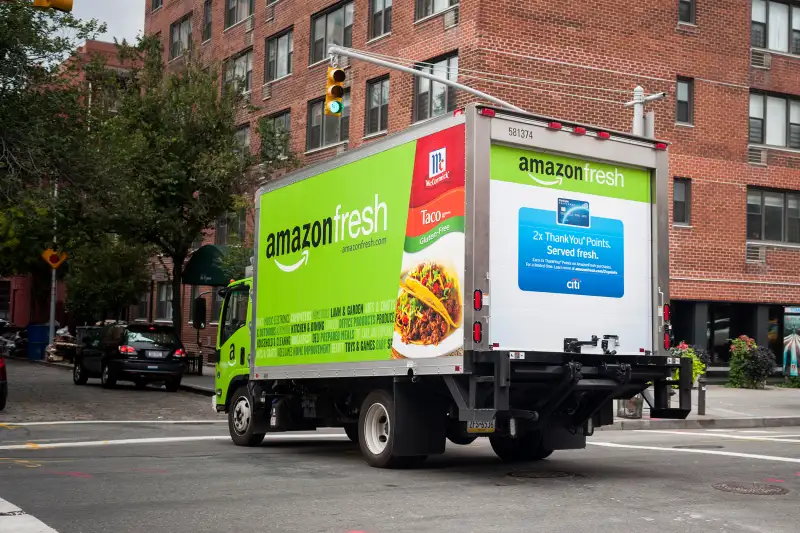 Richard B. Levine—Newscom
Shoppers once had good reason to believe that Amazon almost always beat the competition in terms of price. Increasingly, however, the evidence shows that Amazon doesn't have the lowest prices on a wide range of merchandise, especially not when it comes to items that qualify for free shipping via Amazon Prime. We recently conducted a makeshift head-to-head pricing comparison of Amazon and Jet.com, the upstart discount e-retailer, and the results demonstrate that it's easy to save a few hundred dollars annually by shopping at the latter.
Even if Amazon doesn't always have the cheapest prices, it still can make a good argument that it's a tremendous value—in terms of convenience, customer service, and one-stop shopping. And Amazon must be hoping that shoppers believe its services are enough of a value to justify a $299 annual fee for ordering groceries.
Amazon began testing the $299 grocery service called Amazon Prime Fresh a few years ago. It's essentially an upgrade of regular Amazon Prime, in which subscribers get all the benefits of Prime (free two-day shipping on most purchases, unlimited video streaming, etc.) as well as the right to order groceries via Amazon.
Read Next: Amazon May Launch a Live-Streaming TV Service
Originally, grocery deliveries were free for subscribers with each order of $35 or more. That threshold has since been pushed up to $50. More importantly, while Prime Fresh used to be offered via extended free trial periods, Amazon is now enforcing the $299 annual fee. As GeekWire reported, over the past weekend subscribers in the few cities where the service is offered (including Seattle, New York, and Philadelphia) were notified that they'd have to fork over $299 (or $200 above the price of regular old $99 Prime) if they wanted to keep getting milk, eggs, and bread delivered from Amazon.
The enforcement led many to say on social media that they'd be dropping Prime Fresh immediately. Some had been enjoying Amazon grocery delivery for months without a special subscription fee, and it was an eye-opener to suddenly be asked for pay an extra $200 on top of the cost of Prime. Others said they were balking because similar online grocery delivery subscription services from Instacart cost much less than Amazon's fee, and also possibly because Walmart and their local supermarkets increasingly offer reasonably priced online grocery options.
Read Next: 5 Amazon Shopping Hacks You Didn't Know Existed
The takeaway is that while Amazon is still offering free 30-day trials of its grocery delivery service in select markets, subscribers should not expect to keep the service beyond 30 days without having to pay up. As for whether the hefty $299 annual fee is worth the money, that depends on how much you're willing to pay for convenience—because it sure looks like doing your grocery shopping via Amazon isn't going to save you money.