Here's the Real Reason Amazon Is Beating Its Competitors In Mobile Shopping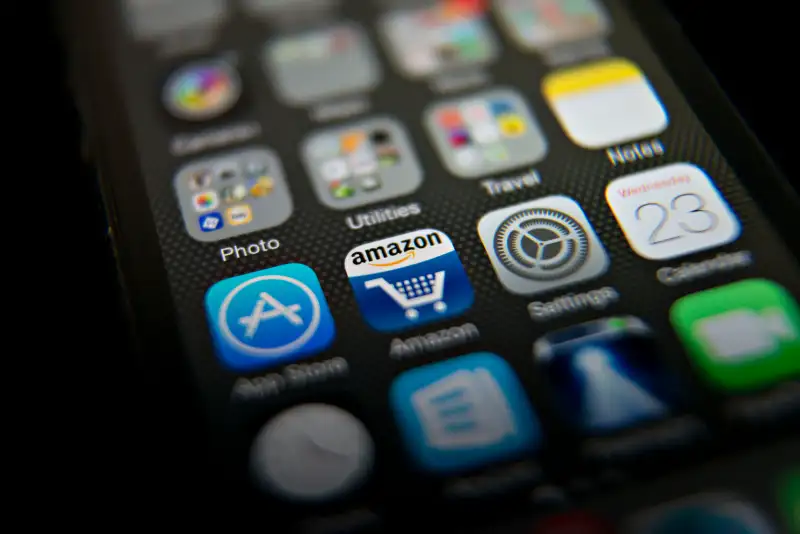 Bloomberg—Bloomberg via Getty Images
There's one key reason Amazon is outpacing its competition in the retail space: Consumers are visiting its mobile website more frequently and staying longer than they do on its competitors' sites.
An analysis by Cantor Fitzgerald found that mobile users spent an average of 103 minutes per month on Amazon, compared with 20 minutes on Target's mobile site and 14 on Walmart's, Business Insider reported. They also return to Amazon's site about 6 times a month, compared to 2.5 times for Walmart and two times for Target. Struggling retailers like Macy's and Nordstrom also saw customers returning to their mobile sites between two and three times a month.
"Our analysis of mobile data for leading e-commerce and traditional players shows how Amazon not only leads the group in mobile adoption and usage, but that the gulf between the time spent with the company and virtually all other platforms is expanding rapidly, implying further market share gains ahead," said Cantor Fitzgerald research analyst Youssef Squali in a note.
Since 80% of online shoppers are visiting retail sites on their mobile devices, creating a compelling user experience for them has become incredibly important. That's a trend Amazon has responded to by updating its mobile experience.
The efforts have paid off for the online retail giant, which saw a first quarter earnings report that exceeded analyst expectations. The report caused the fortune of company founder Jeff Bezos to balloon by $6 billion in one afternoon.
Amazon's strong mobile experience also comes as traditional retail stores struggle to keep their doors open. In April, department store J.C. Penney cut payroll, froze overtime for its employees and took other cost-cutting measures. Meanwhile, fellow mall giant Sears has closed more than 200 locations over the past two years and teen-apparel chain Aéropostale filed for bankruptcy last month.