Here Are All the Other Retailers Offering Big Online Sales for Prime Day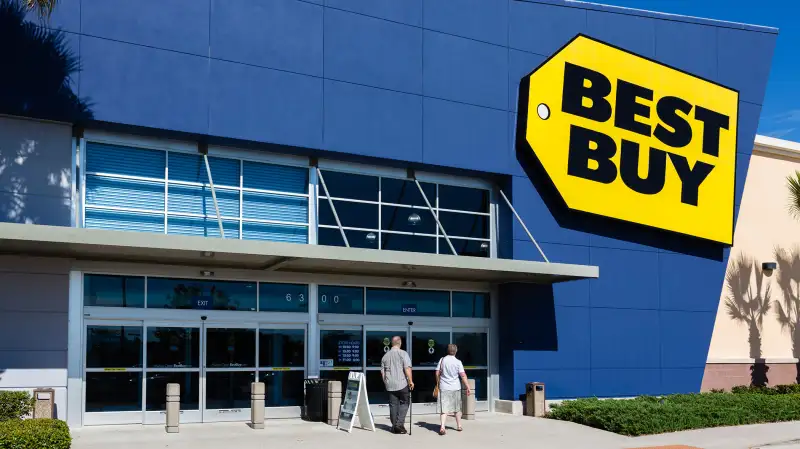 Amazon's Prime Day, which the company is billing as bigger than Black Friday, has gotten shoppers excited and inspired the competition to launch widespread online sales of their own. Walmart is the most prominent retailer to offer its own online sale for Wednesday, July 15, but it's not the only e-retail operation trying to compete with Amazon for bargain-hunting shoppers today.
All the Other Retailers Offering Big Online Sales for Amazon Prime Day 2016
Below is a list of retailers hosting special sales today. We'll add to it as we hear about more.
Amazon: Of course. Deals like $60 off Fire HD 7 tablets went live at midnight last night, and new items will go on sale every ten minutes or so. Amazon has promised "more deals than Black Friday," and if Prime Day winds up being an annual tradition, Amazon gets a bonus marketing plug: After all, one of its products (Amazon Prime) is in the name of the sales event.
Walmart: Thousands of items are being listed at "rollback prices" on Wednesday, which typically translates to 20% to 50% off their normal prices. The threshold for free shipping on purchases has been reduced from $50 to $35 as well for several weeks. Naturally, Walmart isn't mentioning "Prime Day" as the reason for its sale, but the world's largest retailer is indirectly referencing Amazon's sale. Unlike Prime Day, which is only available for subscribers to its $99-per-year Prime service, Walmart overtly points out its sale contains "No upfront fees" with Rollback prices "At or lower than Amazon's prices."
Newegg: The e-retailer's "Fantastech" Sale began at midnight and lasts for 24 hours, with discounts of 20% to 90% off a wide range of electronics. And Newegg also takes a swipe at Prime Day by stating the sale includes "Free Shipping for All," not just members of an annual subscription service.
Target: A "Black Friday in July" sale has just been extended through Saturday, July 17, perhaps due to the fact that some other high-profile sales are taking place this week. Target's sale includes deals like buy-one-get-one-half-off clothes, shoes, and accessories, plus an extra 10% off with the promotional code JULY.
FreeShipping.com: For one day only, this membership service—which normally costs $12.97 per month in exchange for free shipping and 10% cash back for purchases with 1,000+ online retailers—is giving 20% cash back on purchases with participating retailers. The service allows a free seven-day trial period, and there's a $10 cash back offer for the first purchase of new subscribers. Just be aware: After the trial period is up, you'll be charged $12.97 per month until you cancel.
G.H. Bass & Co.: On Wednesday only, Bass is hosting a sitewide sale, with 50% off all purchases. Use the code CYBER50 at checkout for "Better Savings Than Black Friday."
Macys: The department store is hosting a "Surprise Specials Day" online, with loads of discounts and, for the first time ever, free shipping on all orders, no minimum purchase required.
Best Buy: The electronics big box chain actually hosted its answer to Prime Day one day in advance, with a special "Tuesday TechDay" sale that poked Amazon with language to the effect of: "Online Only. Free 2-Day Shipping. Deals for all. No membership needed." There are still many items on sale today, but deals offered yesterday—like the iPad mini 2 for $70 off—have expired. A glitch that caused Best Buy to sell $200 gift cards for $15 overnight has been fixed as well, and those who snagged the crazy deal posted by mistake may not have their purchase honored.
Drizly: The on-demand alcohol delivery service is offering a $10 Amazon gift card to customers making their first purchase at Drizly on Wednesday, July 15, in honor of Prime Day.