Amazon Prime Membership Just Became Cheaper for Millions of People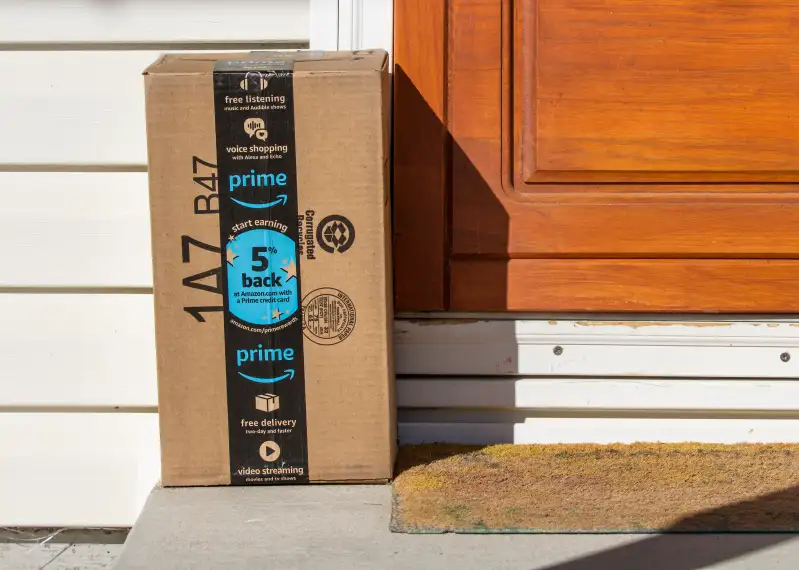 Amazon Prime memberships are now available at the special price of $5.99 per month for tens of millions of American consumers. Prime subscriptions normally cost $12.99 per month, or $99 per year, but Amazon just announced it will give a $7 discount on the monthly rate to Medicaid recipients.
Amazon Prime subscribers get a host of benefits from the e-retail giant, including free two-day shipping on most Amazon orders, free unlimited streaming of video and music, and occasional special discounts not available to non-members. Qualified customers would be able to renew their Amazon Prime subscriptions annually at the discounted rate for up to four years, Amazon said.
The new Prime discount is clearly intended as a way for Amazon to expand its shopper base. Amazon already has a stranglehold on wealthy shoppers: More than 70% of upper-income households—with annual income over $112,000—had Amazon Prime memberships, according to one study. The deal for Medicaid recipients is widely being portrayed as Amazon's strategy for "taking aim at Walmart" by wooing away low-income shoppers.
Last summer, Amazon began offering a discount rate of $5.99 per month for Prime memberships to customers receiving government assistance. To get the lower Prime rate, you had to have an Electronic Benefits Transfer (EBT) card, which is given to people who qualify for assistance programs like Temporary Assistance for Needy Families (TANF), Supplemental Nutrition Assistance Program (SNAP), and Women, Infants, and Children Nutrition Program (WIC).
According to government data, some 68 million individuals are enrolled in Medicaid, the federal-state-funded health insurance program for needy and low-income people. As of 2016, roughly 44 million people got benefits from SNAP, the program formerly known as "food stamps."
When Amazon rolled out its discounted Prime rate to EBT cardholders last summer, the Wall Street Journal described it as a move to steal business away from Walmart, which sees a huge portion of its sales from SNAP beneficiary customers.
Regardless of the larger retail battles being waged, are cheaper $5.99 Amazon memberships actually a good deal for poor people?
Obviously, the discounts help people save money compared to the normal cost of Amazon Prime. And yes, an Amazon Prime subscription brings with the possibility of saving money in other ways: In addition to lower prices and free shipping often available at Amazon, Prime members could theoretically cut their spending by canceling Netflix, Spotify, or other streaming services and using Amazon's free options instead.
In reality, however, it's unclear how many Amazon Prime members would actually cancel Netflix—or perhaps even cable—and it's unclear how likely it is anyone winds up truly saving money after becoming a Prime member. What we know for sure is that signing up for Amazon Prime is correlated with vastly increased spending at Amazon, which is exactly what Amazon wants and why Amazon has relentlessly pushed for ever-higher Prime subscriber numbers.
Perhaps people who spend more money at Amazon after joining Prime are simultaneously spending less at Walmart, supermarkets, toy stores, and such. Then again, they may simply be spending more money period.
What's more, if fast free shipping is the main appeal of Amazon Prime, that's easy enough to find somewhere else. A year ago, Walmart began offering free two-day shipping on most orders of $35 or more. Target announced yesterday that it too will be giving shoppers free two-day shipping on $35+ orders. (For that matter, Amazon itself requires only a minimum purchase of $25 for non-Prime members to qualify for free shipping, albeit with slower delivery in five to eight business days.)
And unlike with Amazon Prime's "free" shipping—which you pay for, in the form of membership fees—Walmart and Target's offers are truly free, with no subscription required.