Amazon Prime Is Giving a Nearly 50% Discount for People on Government Assistance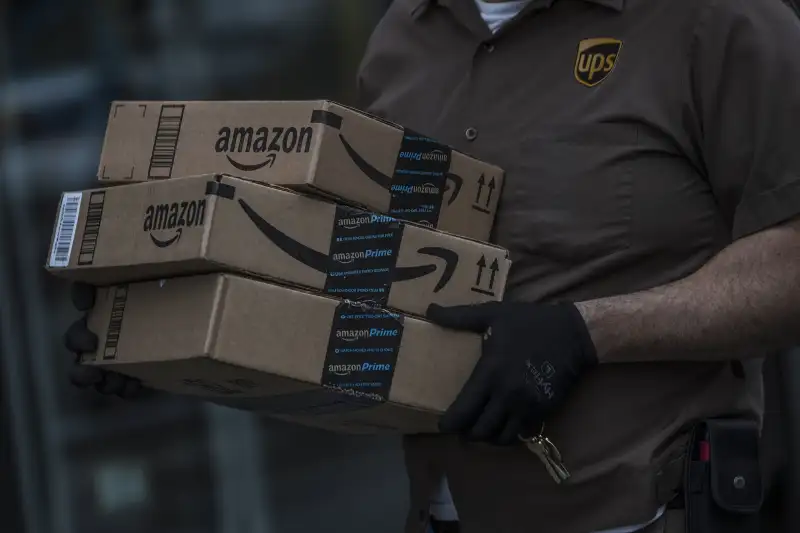 Bloomberg—Bloomberg via Getty Images
Amazon has rolled out a new deal for Americans on government assistance: a discount of nearly half off Amazon Prime subscriptions.
"We designed this membership option for customers receiving government assistance to make our everyday selection and savings more accessible, including the many conveniences and entertainment benefits of Prime," said Greg Greeley, Vice President of Amazon Prime, in a press release.
Instead of the usual prices of $10.99 per month or $99 per year, anyone with a valid Electronic Benefits Transfer (EBT) card will only have to pay $5.99 a month for Amazon Prime. All new subscribers can (and should) test out Prime service for free for 30 days during a trial period. Prime's benefits include free two-day shipping on most Amazon orders, as well as unlimited free streaming of Amazon video and music content.
Amazon may not be making this move purely out of the goodness of its heart. By lowering the price point for Prime for certain consumers, Amazon could potentially expand Prime membership dramatically and steal sales from low-price competitors like Walmart. Reports have shown that shoppers tend to increase their spending significantly at Amazon once they sign up for Prime subscriptions. Thus far, Prime subscribers have been disproportionally wealthy as well.
The Wall Street Journal reports that low income shoppers are "a big opportunity" and are already buying online, but notes some lower-income consumers "still face hurdles because they more often lack typical bank resources like accounts or credit cards." Nearly 44 million Americans now use food stamps.
EBT cards are given to people who qualify for government assistance programs like Temporary Assistance for Needy Families (TANF), Supplemental Nutrition Assistance Program (SNAP), and Women, Infants, and Children Nutrition Program (WIC).
You can't actually use the EBT card to pay for the Prime membership; you just have to prove you have a valid one to get the discount. Customers can qualify every 12 months for the discounted Prime rate, and may get the discount for a maximum of four years.
Amazon says it will add other ways to qualify in the future for customers participating in government assistance programs that do not use EBT.
Meanwhile, House Republicans have had their sights set on an EBT overhaul that might kick some users off the program.