8 Ways to Save Money Every Time You Shop at Amazon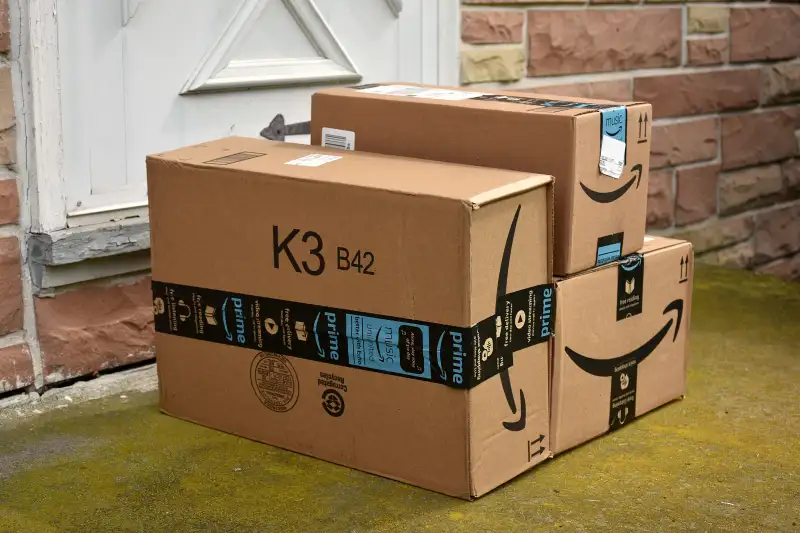 jahcottontail143—Getty Images
Amazon Prime Day may be over, but that hardly means the savings have to stop for shoppers.
Due to the compelling combination of selection, service, convenience, and price, the site's loyalists keep coming back year-round, not for one day worth of deals. And yet shopping at Amazon strictly out of habit—which is what Amazon Prime members tend to do because of free two-day shipping included with the service—can be a bad move because prices are sometimes cheaper elsewhere.
"The most common mistake shoppers make is assuming that Amazon is the lowest price available," says Benjamin Glaser, features editor at dealnews.com. "You might stop checking other sites because it is so convenient to just shop on Amazon, but this is a mistake. Always shop around."
Here are some smart tips for saving money at Amazon, whether on Prime Day or any day:
Try before you buy. The recently introduced Prime Wardrobe service allows shoppers order multiple articles of clothing and return whatever they don't want within seven days to Amazon. Customers—who must be Prime members—get free shipping in both directions and only pay for what they keep.
Pay for Prime for only part of the year. Prime subscriptions were originally offered on an annual basis, now running $99. But the advent of Prime by the month (for $10.99) raised the prospect of becoming a member only for key periods—like the winter holiday shopping season—when free two-day shipping really comes in handy. Just remember to cancel the membership after you're done shopping.
Pay even less for Prime. In June, Amazon began discounting Prime to $5.99 per month for low-income people who receive government assistance. College students get deals on Prime too, including a six-month free trial, plus a 50% membership discount for the next three and a half years.
Shop with a Prime Rewards credit card. You'll get an Amazon gift card worth up to $70 if approved for a Prime Rewards Visa card. After that, the card gives 5% back for Amazon purchases, and the points accrued can be redeemed for Amazon purchases, gift cards, travel, or cash back. Note that the card is only for Prime members. Also, be sure to always pay off your bill in full—if you don't, then the rewards won't offset the interest you'll pay each month.
Use coupons, discounts, and price guarantees. Check out Amazon's changing roster of online coupons for discounts on everything from salsa to shampoo. The promotions tend to be particularly good (think: 30% off staple items like toothpaste or protein bars) for "Subscribe & Save" items that you agree to buy on a regular basis. Also, while Amazon doesn't officially match the prices of competitors, it does have a low-price guarantee on TVs: If you buy a TV from Amazon and find a cheaper price for the same model within 30 days from a competing retailer, Amazon refunds the difference.
Time your purchase right. Amazon's prices can change at any time, and the site's list prices are sometimes inflated. So how can you tell if you're getting a deal? CamelCamelCamel tracks the pricing history of items at Amazon, and will also send you alerts if a price drops to a specified threshold. Amazon usually discounts its devices during big sales events (Prime Day, Black Friday), so you'll save 20% or more by waiting buying Amazon Kindles or Echos then.
Accept slow shipping. Prime members get free two-day shipping on most purchases at the site. But if you're OK with slower shipping, Amazon sometimes offers credits good for future purchases as a tradeoff. It's a great deal if you're not in a rush.
Skip Prime altogether. Finally, Amazon recently made it easier for non-Prime members to get free shipping. The minimum purchase for free standard shipping via Amazon was once as high as $49, but now it's just $25. That means you can go without Prime—saving yourself the $99 per year—and still get free shipping. It's just that you may have to batch some orders together to hit the $25 minimum, and delivery will arrive in about a week instead of two days.As an added bonus, while Prime members are prone to shop at Amazon indiscriminately because they get free two-day shipping, non-Prime customers are likely to shop around and find better deals from other retailers.