This New Amazon Prime Benefit Will Let You Try on Clothes Before Buying Them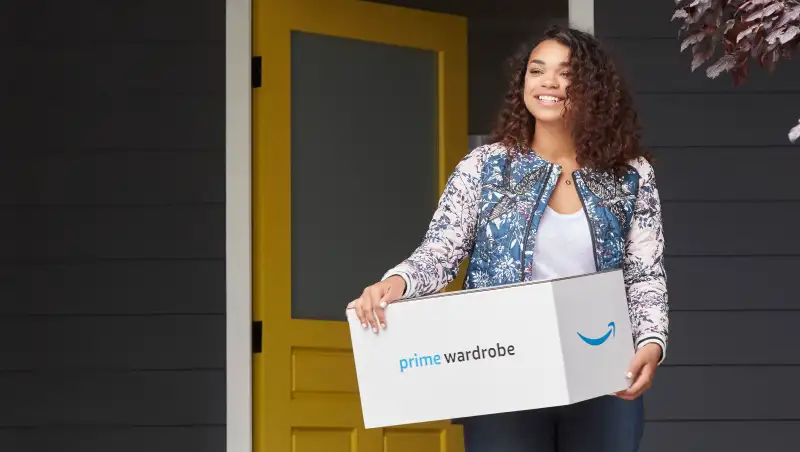 Margaret Malandruccolo—Margaret Malandruccolo
Amazon wants to turn bedrooms into fitting rooms.
On Tuesday, the online retail giant revealed Amazon Prime Wardrobe, a try-before-you-buy fashion service for Prime users.
Using the new Prime benefit, customers can order at least three items from more than 1 million clothing options available on the site to try on at home. Customers then have seven days to try on the apparel and decide what to keep. They only have to pay for what they want.
And there's a benefit to buying more: If customers keep three or four items from the box, they get 10% off the total cost. If they keep five or more, they get 20% off. To return items, customers place them back in the box they came in, stick a pre-paid label on it and place it on their doorstep.
The new service, which is only in beta testing right now, is free for Amazon Prime users and, like other Prime perks, the shipping comes at no cost. It is unclear when the service will officially launch, but interested customers are able to sign up for a notification for when it does.
Amazon Prime Wardrobe emulates a number of other try-before-you-buy options in the fashion industry, like Birchbox, Trunk Club and Warby Parker, but some of those options deliver boxes full of clothes the consumer doesn't choose.
Amazon is no stranger to experimenting in the industry. In April, the company announced its Echo Look had the capability of taking full-length photos of outfits and choosing which outfit option is best.
The new service furthers Amazon's dominance in the retail industry. Just last week, Amazon bought Whole Foods for $13.7 billion. The new ownership of the grocery chain is expected to lower prices, targeting Amazon's discount retail competitor Walmart.