Here's Why Your Amazon Prime Addiction Is Bad for UPS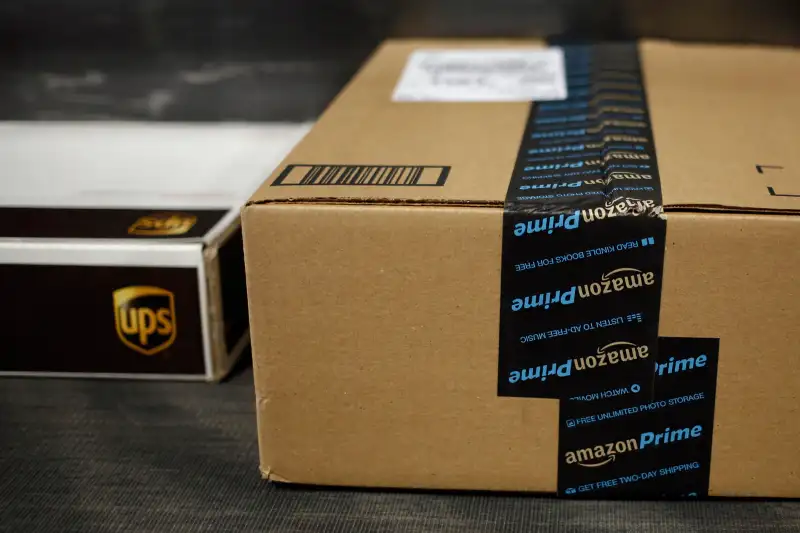 Bloomberg via Getty Images—Bloomberg via Getty Images
Remember how annoyed you were last December, when stuff you ordered from Amazon didn't come in time for the holidays? You're not the only one: Amazon was also pretty ticked off at the shipping delays, and it might be taking over more of the logistics from longtime partner UPS, according to the Wall Street Journal.
The Journal cited "more than a dozen" executives at the two companies, saying the e-commerce giant is looking for new ways to ship the millions of things we get delivered every year. Earlier this month, it rolled out a fleet of its own branded trucks to move items between its warehouses, and a recent report claimed the company was in talks with Boeing to potentially lease 20 cargo jets.
Read Next: Last-Minute Delivery Services for Your Holiday Gifts
That "free" two-day shipping you get with an Amazon Prime membership isn't free for Amazon, of course. Last year, it spent nearly $9 billion ferrying orders to customers, and that number has been climbing. The Journal said shipping costs eat up nearly 12% of the company's revenue, and its account with UPS alone is worth $1 billion.
Amazon has been on a hunt for knowledge that it could use to build its own shipping network and cut UPS out of the loop. It's been gleaning data, although the shipping company lately has grown reluctant to share detailed routing information. Amazon also has been on a hiring spree, scooping up more than 40 people in managerial or supervisory positions at UPS, including one veteran executive with 16 years at the company.