Amazon Will Stream President Obama's State of the Union Address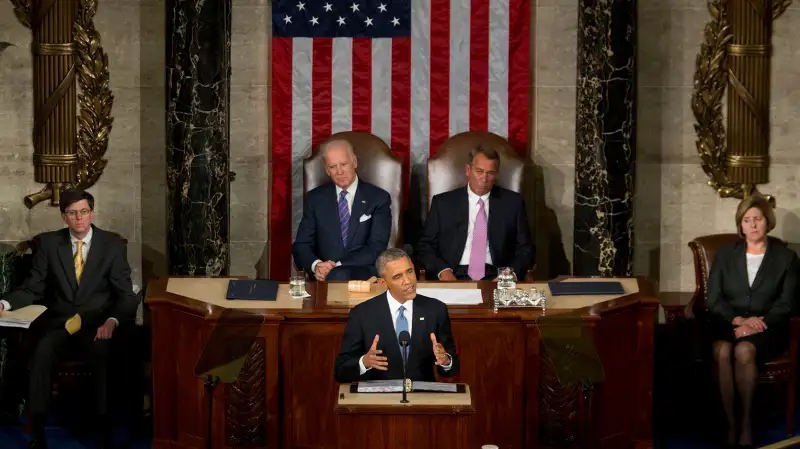 Andrew Harrer—Bloomberg via Getty Images
If you don't want to tune into network television, YouTube or the White House website to watch Tuesday night's 2016 State of the Union address from President Barack Obama, Amazon has provided another option: For the first time, it will also live-stream the speech for all users.
From Wednesday through the end of the week, people will also be able to watch the speech — as well as President Obama's previous seven State of the Union addresses — on-demand across all devices on Amazon Instant Video.
Read Next: Here's the Economic Stuff Obama Can—and Can't—Brag About Tonight
The decision stems from a push by the White House Office of Digital Strategy to increase viewership of the speech by adding more platforms.
"We'll be reaching people where they are — and making it possible for them to engage, respond, and share the President's speech themselves in new and different ways," said Jason Goldman, the White House Chief Digital Officer, in a blog post announcing the news.
Offering the State of the Union address also marks another expansion into a new frontier for the company that started as an online marketplace for books. Amazon won big for its original television series at Sunday's Golden Globe awards, with Mozart in the Jungle taking home the prize for best comedy or musical TV series and best performance by an actor in a comedy or musical TV series. Company founder Jeff Bezos says the company also hopes to begin producing 16 original feature films each year.