Meet the Whole Foods Execs Who Made Millions Overnight Off the Sale To Amazon
Money is not a client of any investment adviser featured on this page. The information provided on this page is for educational purposes only and is not intended as investment advice. Money does not offer advisory services.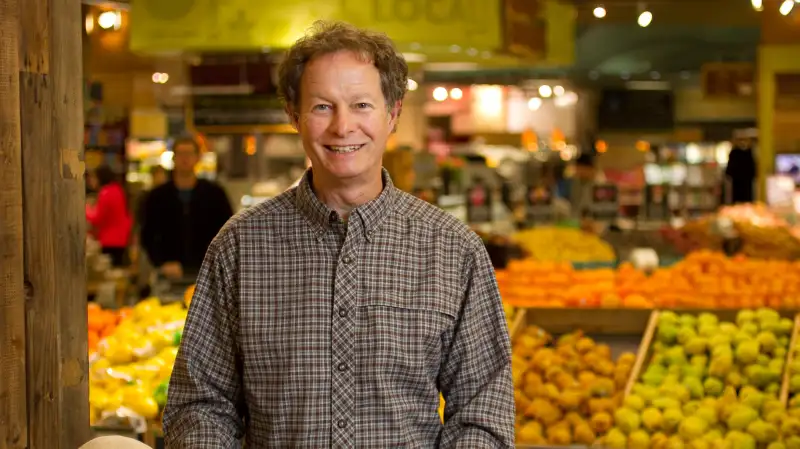 Jay Janner—Austin American-Statesman/AP
On Friday, Internet giant Amazon.com agreed to buy the upscale grocer Whole Foods Market for $42 a share, or $13.7 billion.
For Whole Foods shareholders, the move couldn't have come at a better time. Since their peak in October 2013, Whole Foods shares have lost half their value — in part as the organic food space has become more competitive — prompting some shareholders to demand the company make big changes.
The Amazon offer — which was 27% above where the upscale grocery chain's stock $33.06 closed on Thursday — means an instant profit. As of Friday morning, Amazon jumped to $41.97, just a hair beneath the price Amazon offered.
With the deal slated to close later this year, here is a list of investors and investment funds who made the most between Thursday's close and Friday morning when the news was announced, based on recent Securities and Exchange Commission filings.
John Mackey, Whole Foods CEO
Shares held: 980,00
1-Day Gain: $8.76 million
Mackey, who founded Whole Foods in 1980, serves as chief executive officer. Selling Whole Foods might not have been Mackey's first choice. The man whom FORTUNE recently branded "the conscious capitalist" has long been known for taking a $1-a-year salary. He made headlines earlier this week after telling Texas Monthly that activist investor Jana Partners were "greedy bastards" looking for a quick buck.
Jonathan Sokoloff, former board member
Shares held: 914,000
1-Day Gain: $8.36 million
A veteran of Drexel Burnham — the investment bank that became famous for leveraged buyouts in the 1980s — Sokoloff joined Whole Foods board in 2008. He departed roughly a month ago, as part of a management shakeup designed to mollify impatient investors like Jana. His $8 million payday could be a nice consolation prize. That is, assuming he hasn't sold the stock. This amount is what he held last December, according SEC filings culled by Bloomberg.
Glenda Flanagan, former chief financial officer
Shares held: 236,400
1-Day Gain: $2.11 million
Flanagan, who had served as Whole Foods' CFO since 1988 when the chain had six stores, also departed last month, after announcing her retirement last November. Her ownership stake is as of February, according to Bloomberg.
Jana Partners
Shares held: 26 million
1-Day Gain: $233 million
In April, this hedge fund disclosed what amounted to a nearly 10% stake in Whole Foods and immediately began pressing for changes it believed would spur growth, such as a management shake-up or finding a buyer. That means as of Friday, Jana appears to have gotten its wish: $233 million isn't bad for three months' work.
Vanguard
Shares held: 30.9 million
1-Day Gain: $276 million
While Jana was Whole Foods' pushiest investor, it wasn't the largest. Mutual fund giant Vanguard held a slightly larger stake. Of course, unlike Jana, Vanguard portfolio managers probably aren't popping champagne. The company's giant index funds are passive, meaning they hold every stock in the market, more or less in proportion to the stocks' market value. In others words, the value of Vanguard's holdings simply rise and fall with the overall market. While Vanguard and its investors made a bundle on Whole Foods Friday, they lost also money on stakes in other companies like competing grocers that fell on the news.
Parnassus Investments
Shares held: 7.8 million
1-Day Gain: $70 million
Parnassus isn't just any mutual fund company. Its special mission is to pick companies that it deems "socially responsible," not just those likely to generate the highest profits. In December, Parnassus portfolio managers Jerome Dodson told Barron's that, after sliding about 6% in 2016, Whole Foods stock looked cheap.