The 10 Best AmazonBasics Products, According to Amazon Obsessives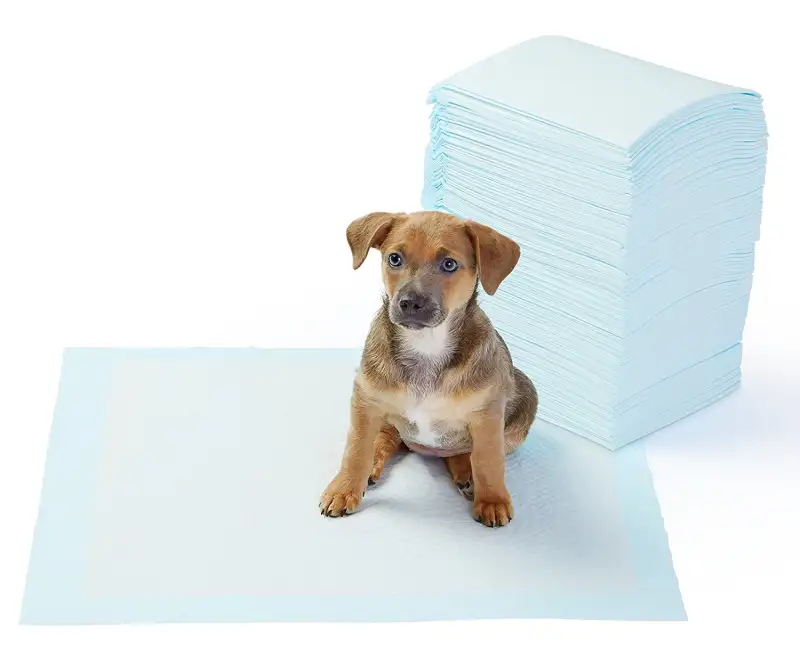 So you love Trader Joe's, and can't get enough of Target's celebrity collaborations like their cute collection of home goods and accessories from Chip and Joanna Gaines. These are hardly the only retailer house brands that shoppers love for value and good quality.
AmazonBasics is Amazon's house brand, and it spans a seriously impressive breadth of products and categories, from electronics to exercise equipment, from dog beds to dinnerware — all generally for less than what you'd pay for comparable name-brand stuff. Take a look at some AmazonBasics top bestsellers here, and see why users love them so much.
If you have kids or a kitchen, you probably go through washcloths faster than you'd like to admit. This makes replacing them nearly painless — choose from six different pastel hues, or an assortment. Nearly 2,500 Amazon users have reviewed these washcloths, which have a 4.7-star ranking, and terms like "fluffy" and "soft" pop up frequently in the reviews.
Six feet of HDMI cable, seven bucks, enough said. But if you need more convincing, read the nearly 15,000 reviews (no, that's not a typo) this cable has racked up — more than 80% of which are perfect five-star rankings. (To avoid making this roundup a list of electronics parts, we'll just quickly point out that other AmazonBasics digital and audio components including a 100-foot spool of speaker wire, mini Thunderbolt to HDMI adapter and USB 2.0 cable are also bestsellers.)
You know you should shred old financial statements and credit cards. As of now, you no longer have an excuse not to: Protection against identity theft for just $30? That's an investment worth making.
Related: Best Paper Shredder
Many of the more than 18,000 Amazon reviewers swear these are just as good as their name-brand counterparts, and for the price, you're kind of throwing money out the window if you don't at least give them a shot. (In case you were wondering, a package of 20 AA Duracell batteries is around $18 on Amazon right now.) Again, as with the cables and connectors, lots of AmazonBasics batteries rank as bestsellers.
This pair of surge protectors comes in black or white; they have a 15-Amp circuit breaker and 200-joule three-line basic surge-protection rating, according to Amazon, and a two-foot power cord so you can tuck the power strip out of sight. Amazon reviewers' consensus — the power strip has a 4.5 rating — is that this is a good value for the money and handy if you have more stuff to plug in than you do outlets (which is probably most of us these days).
At roughly 5" by 8", this 240-page, cardboard-bound notebook with ruled pages is just the size to throw in your grocery tote or backpack. It has a handy elastic strap so you can toss it in your bag without fear of it opening up and leaving you with torn or rumpled pages. It also has a built-in bookmark if you need to keep track of a particular page, and an expandable pocket if you need to stash receipts, business cards or other small pieces of paper. This bestselling notebook also comes in non-lined and graph-paper versions.
In black or brown, this desk chair looks more polished than its price would suggest. Fully adjustable and ergonomically designed, this chair is comfortable, easy to put together and a good value for the money, according to many of the nearly 2,700 Amazon reviewers that give this chair its 4.3 star rating. If a hundred bucks still seems steep for a chair, the AmazonBasics mid-back version is also a bestseller and just under $55.
If you've ever had to housebreak a pup (or take care of an older dog whose house-training maybe wasn't as consistent as it used to be), you know it's possible to go through a lot of absorbent pads. These 22" square pads have five layers of material to make them leakproof — a claim plenty of the more than 4,000 reviewers vouch for, with some even saying these pads beat out pet and big-box store competitors. These reviewers are also an especially helpful bunch in that many of them post side-by-side photos for comparison — and some even upload pics of their adorable puppies!
Choose from single- or double-door versions of this bestselling wire crate, which has a hard plastic insert you can slide into the bottom, along with a tighter grid of wire "mesh" along the bottom perimeter to protect your pup's paws. There are several size options, as well, from 22" all the way up to 48". As with the training pads above, even if you're not in the market for this item, lots of user reviews (more than 6,800 currently) include photos — if you're anything like us, you'll find yourself saying, "Who's a good boy?" to your screen at least once.
Cleaning experts say microfiber cloths are the single most versatile item you can buy to keep your home clean. Microfiber can do everything from catching dust on your computer screen to sopping up spills in the kitchen. These 16" by 24" clothes are soft and non-abrasive. The laundry list — no pun intended — of tasks the more than 700 reviewers use these cloths for is substantial, from dusting vintage LPs to toweling off a wet dog to cleaning an induction cooktop. Really, the uses are pretty much endless.
We've included affiliate links into this article. Click here to learn what those are.