Not Sure What to Get Your Valentine? Shop Amazon's Top V-Day Gift Sets That Start at Just $15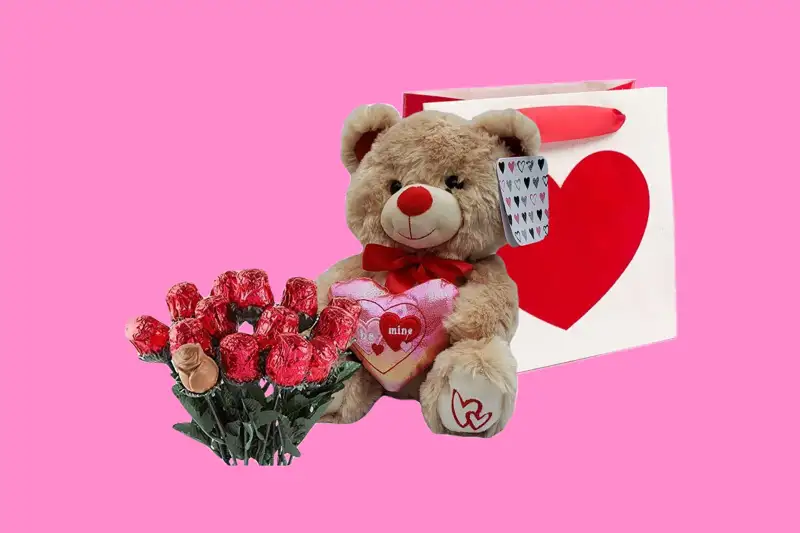 Gift baskets and gift boxes are classic gifts, and it's easy to see why that is. The variety and ability to mix and match means that there's something for everyone. If you're scrambling to find the perfect gift this Valentine's Day, you've come to the right place! Get ready to treat your Valentine with these deals on amazing V-Day gift sets that start at just $15. We've rounded up some of our favorites, so all you have to do is pick the one that best suits your loved one. This selection is perfect for all the chocolate and self care lovers out there.
Valentine's Day Spa Gift Basket: $28.04 (was $32.99)
This Valentine's Spa Gift Basket contains 10 premium bath and body essentials, including shower gel, bubble bath, body scrub, and more. Plus, this care package includes shea butter and vitamin E for a nourishing aromatherapy experience - what better way to finish off a romantic evening than with a spa treatment at home!
Self Care Spa Package: $59.97 (was $64.97)
Treat someone special to this luxurious Spa Package from Petite Maison, featuring 13 premium skin care products worth over $80, perfect for a Valentine's Day surprise, or even just to show your appreciation on any occasion. She's sure to feel pampered and loved after this!
TheraBox Self Care Subscription Box: $39.99 for your first box!
The TheraBox Self Care Subscription Boxis a wellness gift box with 8 pampering products valued at $120 to over $200. Perfect for treating special someone to some self-care and relaxation! Get a nice discount on your first box and if she really loves it, why not subscribe for a recurring monthly box?
Valentine's Day Gift Bag with 10 Inch Teddy Bear & Belgian Milk Chocolate Roses: $25.74 (was $28.90)
Is your valentine a chocolate lover? Then surprise her with this romantic gift set featuring an adorable plush teddy bear, a bouquet of 12 Belgian chocolate roses and a stylish Valentine's Day gift bag! This thoughtful gift set is sure to put a smile on her face.
Red Valentine Chocolate Dipped Oreo Cookies: $14.95
Chocolate dipped Oreo cookies?! Say no more. This chocolate gift box is a must for all my fellow chocolate-loving gals. With romantic, heart-shaped decorations, there's no better way to say 'I Love You!'
Valentine's Day Gourmet Nuts Gift Basket: $30.95
Would she prefer a healthier alternative to chocolate? With this Valentine's Day Gourmet Nuts Gift Basket, she can enjoy a healthy, delicious, and heart-shaped arrangement of assorted nuts from around the world. All packaged in a special, romantic red tray - just make sure she's not allergic to any nuts!