Nearly Half of American Women Will Only Enter a Store if There's a Sale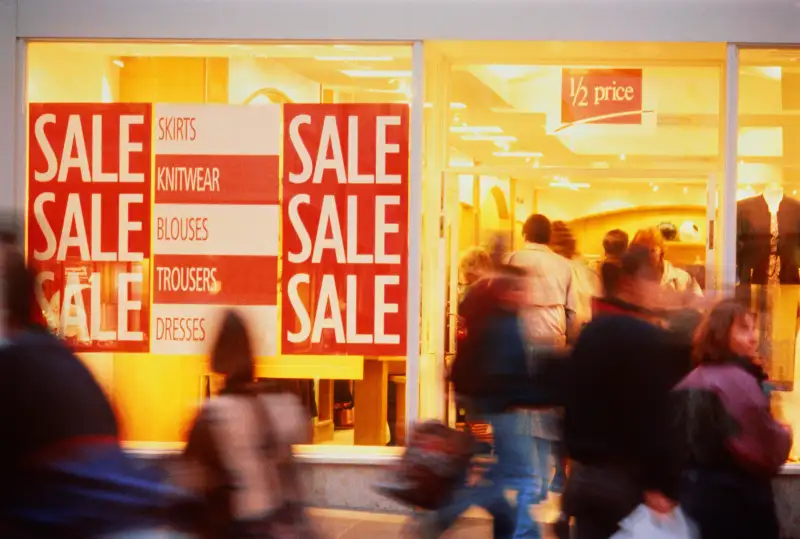 As consumers become less willing to pay full price on products, nearly half of American women won't enter a retail store unless they see large markdowns, according to new data.
Forty-five percent of women say they won't enter a store if there isn't a discount of 41% or more advertised, according to a report from First Insight, an analytics firm focused on consumer data. Footwear News detailed the data, which was presented at a conference last week. The average consumer is willing to pay only 76% of the full price at these stores, the research firm found after measuring reactions to womenswear brands and products between January 2013 and January 2016. The analytics firm surveyed 1,303 Americans for a January report tilted "Markdown Mania: Consumer Perspectives on Retail Discounting Strategies."
"Consumers not seeing the value at full price is a key driver of the markdown challenge that has been plaguing retailers for years," the report says.
The hunt for bargains doesn't stop there. Thirty-nine percent of consumers said they would travel to another store to find a cheaper price. The research also supports the growing dominance of online retail stores over brick-and-mortar ones. Two-thirds of consumers said they would rather shop online, and 60% of them said they would expect to find the largest discounts there.
As online retailers have grown over the last few years, brick-and-mortar ones are struggling to keep up. In the last year, Sears, JC Penney, Macy's and others closed a host of stores around the country.