These Are the Stores That Accept Apple Pay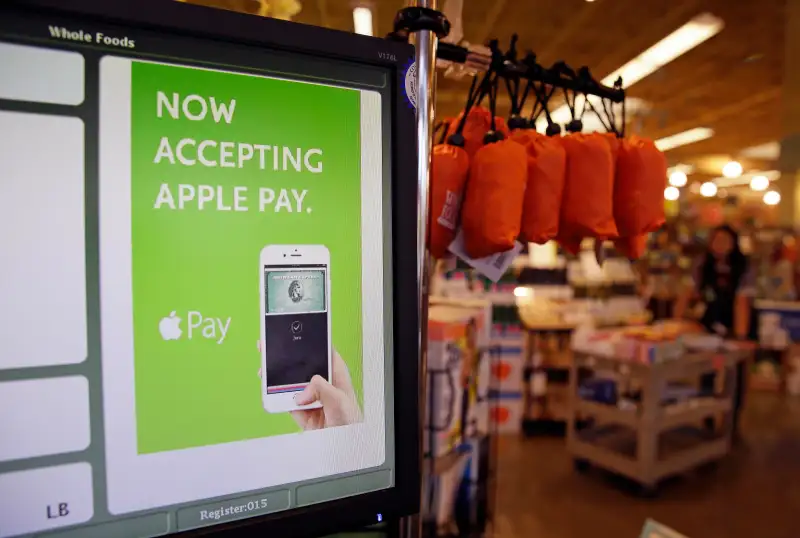 On Monday, Apple fans everywhere will finally get their hands on Apple Pay, the company's new mobile payment solution that promises to turn your iPhone into a wallet. The product sounds great, but where can we actually try out this magic future technology?
The answer is probably, not at just any store. Apple Pay relies on near-field communication (NFC) technology to securely transmit your payment details, meaning businesses must have a special sensor installed at checkout for the system to work. Over time, more shops will likely upgrade their terminals, but as of now, only 220,000 locations are Apple Pay compatible. That's about 2.4% of the roughly 7 million to 9 million merchants in the U.S. that accept credit cards.
But fear not, early adopter. iCEO Tim Cook has made sure those stores that do accept Apple Pay are probably the ones you use the most. Once you've set up Apple Pay to work on your device, head down to any of these chains and give it a whirl.
Clothes
Bloomingdales
Aéropostale
Champs
Macy's
Footwear
Foot Locker
Kids Foot Locker
Lady Foot Locker
Footaction
Nike
House of Hoops
Run by Foot Locker
Sportswear
Champs
Sports Authority
Six:02
Technology
Pets
Pharmacy
Gas
Food
McDonalds
Whole Foods
Panera Bread
Subway
Wegmans
ExtraMile
Office
Big Box
Kids