Here's What Happened When We Tried Apple Pay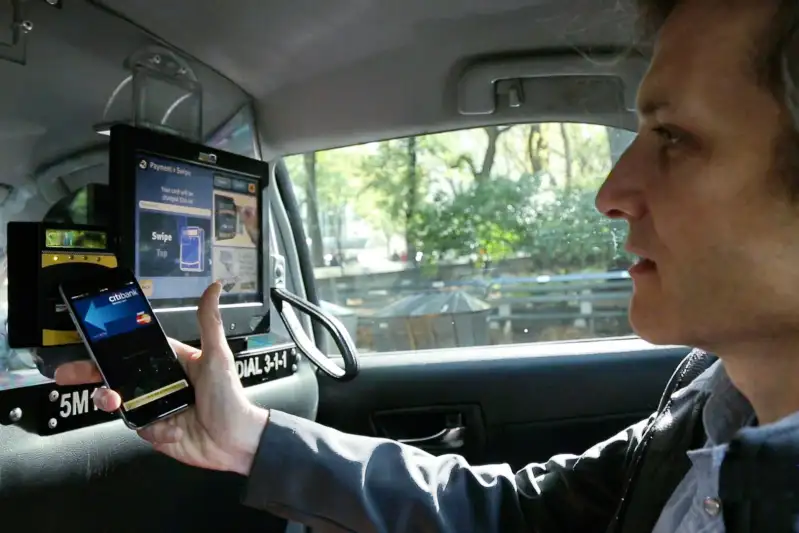 Updated at 9:30 pm
We gave Apple Pay a real-world test run on Monday, the day the new payment system launched. And as you can see in the video, it worked pretty well. At least where we already expected it to work.
There are a few wrinkles you don't see on camera. Setting it up wasn't quite seamless. I deliberately tried to set it up on my new iPhone without reading in advance about how to do it—after all, that's how most people use their iPhones in real life. I found myself roadblocked pretty quickly. The Passbook app where credit card info is supposed to be stored... didn't seem to have any way to enter my credit card info. It turned out I had to update my phone to the latest version of iOS 8. I got the phone just last week, and have already upgraded once, so that was a bit of surprise.
Day two (Tuesday) of trying to use Apple Pay in everyday life, with no camera crew around, was less successful. At Starbucks, I watched other customers paying with smartphone apps, but learned that they were using the coffee company's own system. Starbucks doesn't do Apple Pay. At a Duane Reade drugstore—a New York brand of Walgreens—the reader didn't work. But the cashier told me most of the other readers in the store did. Later on, I successfully paid for a couple of Lightning cables at a Walgreens in Brooklyn. "Wait, that thing actually works?" said the woman behind the register.
Apple Pay doesn't feel revolutionary. You take out your phone instead of your credit card to pay for things—it just means reaching into a different pocket. But that probably counts as a success for Apple in the long run. Using Apple Pay is similar enough to what I already do that I can see it easily creeping into my everyday routine.