Remember When Everyone Thought Apple Stores Would Fail?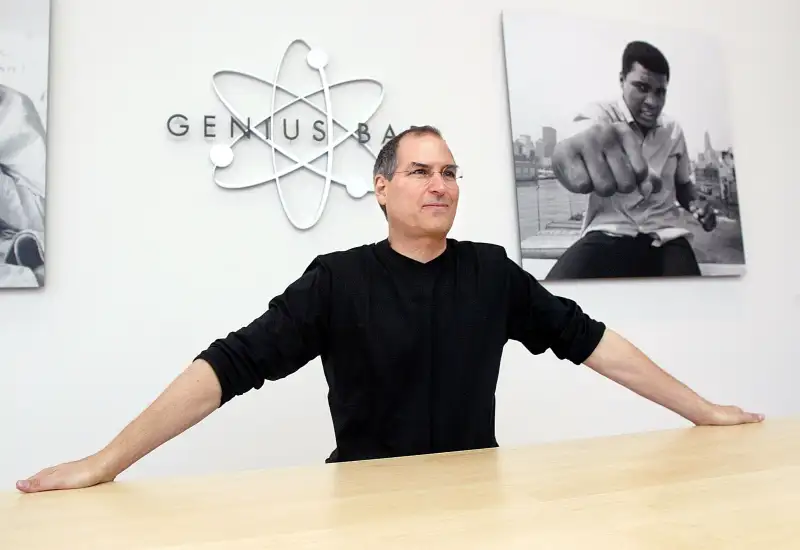 When the first Apple store opened on May 19, 2001, few people outside the cult of Apple thought it would stay open long enough to see its second birthday, much less its fifteenth.
They couldn't have been more wrong. On the 15th anniversary of that first store opening, there are now nearly 500 Apple storefronts across the globe, and they bring in more sales per square foot than any other retailer. And despite the company's recent sales slump, Apple is still worth a staggering $513 billion.
The first Apple store opened in Tyson Corner Center, Virginia, to a line of more than 500 people, as MacWorld reported at the time, followed a few hours after by the shop in Glendale, California, which the company considers the "first" store.
To say critics were skeptical of the store concept for a tech company back in 2001 is an understatement. A day after the first stores opened, Businessweek ran an opinion piece titled "Sorry, Steve: Here's Why Apple Stores Won't Work," making the argument that,
David Goldstein, president of growth-strategy consulting firm Channel Marketing Corp., told MacWorld at the time, "Apple will turn the lights off within two years and will have a very bad and expensive experience."
Critics cited the failure of other computer companies' retail storefronts, such as Gateway's, as a harbinger for what would become of the Apple shops. "No computer manufacturer has successfully branched into retail stores,"the Times wrote on opening day.
How times have changed. While Apple ranks just fourth overall in the shrinking personal computer market -- it shipped just 7.4% of all personal computers worldwide and 13% in the U.S. for the first quarter of 2016, according to IDC -- it dominates the smartphone market. Last year, it earned "92% of the total operating income from the world's eight top smartphone makers" in the first quarter, according to the Wall Street Journal.
The stores, with their iconic minimalist design, are a key part of Apple's success, generating $5,546 in sales per square foot for its US stores alone.
It's worth noting that the Times, along with just about everyone else, has since changed its tune about the stores over the past 15 years. "Since it opened its first two stores five years ago today, the Apple chain has become a retailing phenomenon," it wrote in 2006. And in 2011, the paper noted that the Apple stores "turned the boring computer sales floor into a sleek playroom filled with gadgets."