Applebee's Is Offering a New $1 Cocktail This Month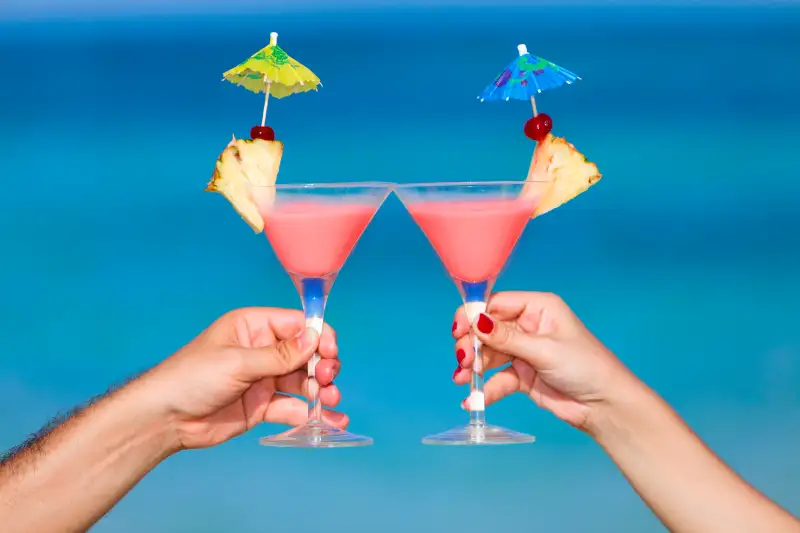 Applebee's has unveiled a new $1 drink called the Dollarmama, and it's on the menu for the entire month of February.
The beach-inspired cocktail is the latest $1 offering from the restaurant, which served up $1 Long Island ice teas called "Dollar L.I.Ts" in November and $1 Margaritas known as "dollaritas" in October. The Dollarmama is a version of a typical Bahama Mama cocktail and is served in a 10 oz. mug. The drink is made with white rum and Applebee's "new, proprietary mix of pineapple, lime and orange juices and with hints of coconut and cherry," Applebee's said in a statement.
"We're proud to introduce our own unique twist on the popular Bahama Mama drink to our guests," said Patrick Kirk, vice president of beverage innovation at Applebee's. "For $1 you can experience the perfect winter getaway in a glass."
Applebee's says the drink is available from open to close, so you can set yourself up for a mini staycation if you feel like getting started early, just remember to drink responsibly. Even though every restaurant isn't participating the deal, it shouldn't be too hard to find one that is — there are almost 2,000 Applebee's across all 50 states, not to mention 14 other countries.
So if you're on vacation in Costa Rica you can truly drink your Dollarmama by the beach.