Arby's Is Debuting a New Menu Item For the Game of Thrones Finale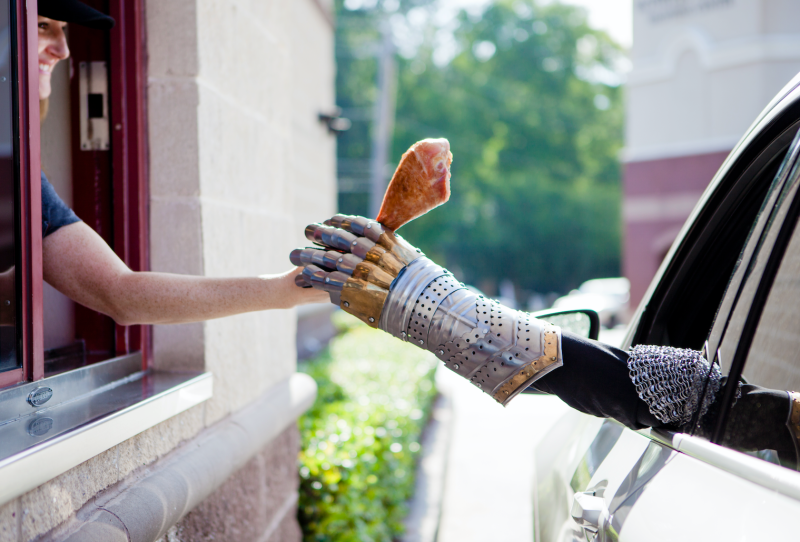 One fast-food restaurant is preparing for the Game of Thrones finale this weekend with a hunk of medieval-themed turkey leg.
While supplies last, Arby's will serve a whole turkey leg that's seasoned with salt and brown sugar, smoked and then slow roasted.
The smoked turkey leg will be available starting Aug. 27, and it will be the featured menu item in nine cities throughout the U.S. includingL os Angeles, Pittsburgh, Phoenix Denver and Atlanta, the company said in a statement.
While the special menu item is not an official collaboration with Thrones or HBO, Arby's peppered its advertisement with references to the show, including a play on the well-known phrase "winter is coming."
"Turkey is coming," the fast-food chain wrote on the ad, which features a drive-through employee handing a turkey leg to a customer whose arm is decked out in silver and gold armor.
Arby's also compared some of the cities that will be selling the turkey legs to locations featured in Thrones — describing Fargo, N.D. as a "a frigid land in the north with ruthless winters and relentless snowfall" and Los Angeles as "a western land known for its bountiful amount of gold and riches."
Correction: The original version of this story misstated how long the turkey leg will be available. It will be available starting Aug. 27 while supplies last, not only on that day.