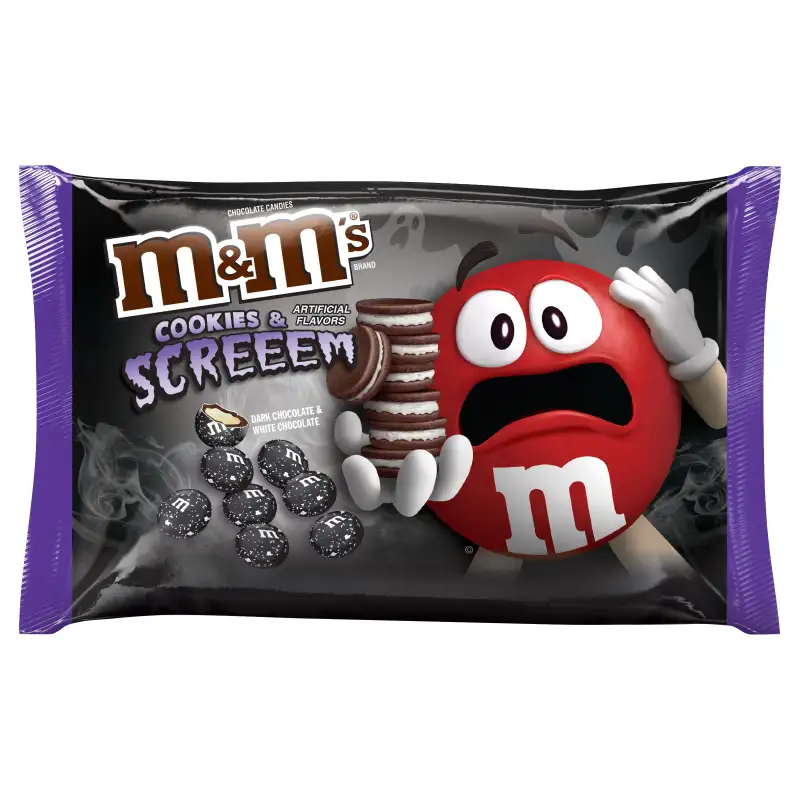 There might be 67 days left until Halloween, but one chocolate retailer has already got freakish candy stocked on the shelves.
M&M's new "Cookies & Screeem" (get it?) M&M's are white chocolate coated by dark chocolate with a speckled design casing.
Instagram snack blogger, Junkbanter, posted a picture of the packaging, adding that the spooky snacks were available at Target.
As Junkbanter points out, this is the first time M&M's has layered their chocolate, and there's more to come in the winter, when the chocolate company will release Triple Chocolate M&M's, made up of dark, milk and white chocolate