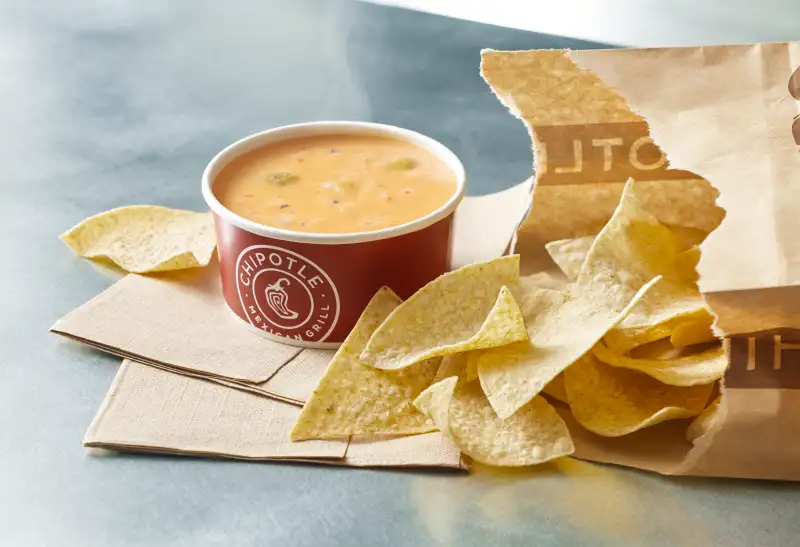 The prayers of queso fans have been answered. Starting September 12, Chipotle will roll out the cheesy addition to its nationwide menu.
The fast-food store revealed that they will add queso cheese dip to all their stores after they had perfected a recipe that does not use artificial ingredients.
Queso was the "No.1 requested menu item," according to a statement by Steve Ells, CEO of Chipotle. "Our queso may vary slightly depending on the characteristics of the aged cheddar cheese used in each batch, but using only real ingredients is what makes our food so delicious," he added.
Chipotle's queso was tested in California and Colorado at the beginning of August, following tests at Chipotle's kitchens in New York.
Prices will vary across the country. But range from $1.25 to add it to an entrée to $5.25 for a large side order.