Arby's Will Offer a Vegetarian Menu on Leap Day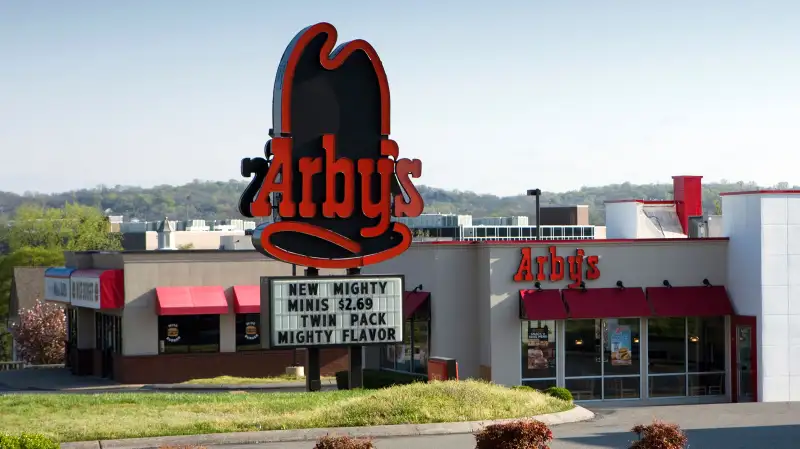 Vegetarians, take note: Arby's may finally have something on its menu to get you in the door. But it's more likely that the chain known for its meat-packed sandwiches is pulling an elaborate prank.
On Feb. 29, or Leap Day, the fast food chain will offer a vegetarian-friendly menu—by removing the meat from all its sandwiches and making no other alterations. Unsurprisingly, most of the offerings on the new menu seem sparse, to say the least.
For instance, the roast beef sandwich will feature just a toasted sesame bun, "minus Arby's famous thinly sliced roast beef." The crispy fish sandwich will include only shredded lettuce topped with tartar sauce. And "so as not to overwhelm you," the junior bacon cheeseburger melt on the revised menu has only melted cheddar cheese, on a slightly smaller sesame seed bun, according to a news release from Arby's.
The chain claims the menu change is designed to draw in vegetarian customers. But judging by some of the less-than-palatable offerings on the temporary menu, it might be equally likely that Arby's is making a not-so-subtle case against abstaining from meat.
"If it goes well, we'll likely bring back the vegetarian menu on Feb. 29 each year," said Rob Lynch, Arby's chief marketing officer and brand president, in the release. Hopefully he's being facetious, because the next Leap Day won't occur until 2020.
The good news is that meat lovers can still grab a bite at Arby's on Leap Day: The chain promises its regular protein-packed menu will also be available that day.