McDonald's Is Taking High-Fructose Corn Syrup Out of Its Buns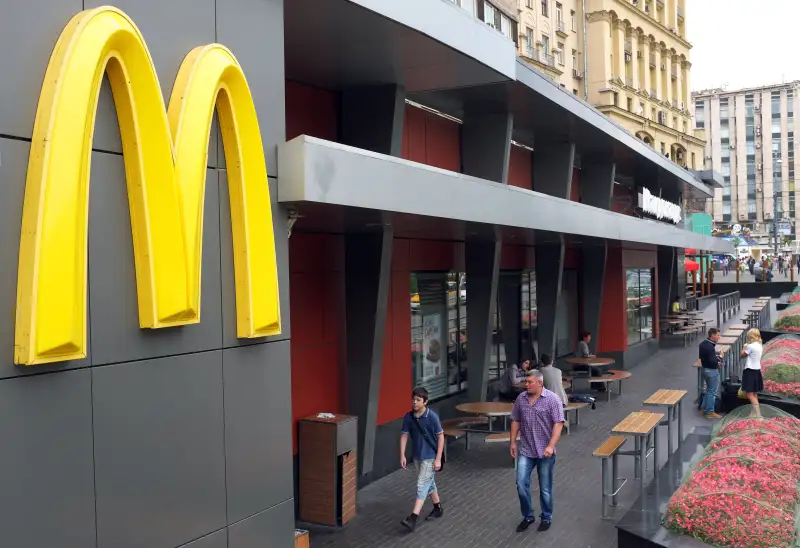 ALEXANDER NEMENOV—AFP/Getty Images
If you're looking for a healthy meal on the go, McDonald's is trying to win your loyalty.
The fast food chain announced Monday that it would make some alterations to its ingredients, including replacing the high-fructose corn syrup used in its buns with sugar, the New York Times reported. It will also get rid of artificial preservatives in Chicken McNuggets and some breakfast items.
The announcement follows the company's decision in 2015 to switch to chicken raised without antibiotics meant for humans. It also returned to its original Egg McMuffin recipe, which uses butter rather than liquid margarine, because many customers didn't understand what liquid margarine is, the Wall Street Journal reported. Combined, the shifts have altered nearly half of the food on McDonald's menu.
Read More: McDonald's Is Making a Power Move to Compete With Starbucks
The changes represent the latest move to address consumer demand for more healthy options on the menu, as well as to better compete with other fast food chains already offering more nutritious options. Though the company said it had good reason for including artificial preservatives in its food, it ultimately felt it had to listen to its customers' wishes, said Mike Andres, president of McDonald's U.S.A.
"Why take a position to defend them if consumers are saying they don't want them?" Andres told the Times.
McDonald's is now testing healthier menu items in regional markets, like Latino-inspired breakfast bowls in Southern California, including an egg white scrambled with sauteed baby spinach and kale, as well as a scrambled egg with cheese and chicken chorizo, topped with hash browns. However, the chain promises that the more nutritious ingredients -- even though they cost more -- will not cause menu prices to rise.
The fast food chain has seen success lately with the introduction of its all-day breakfast menu last fall. It's also rolled out popular, but far less health-conscious, menu items in regional markets, like garlic fries in some California locations and an outsized Big Mac, dubbed the Grand Mac.