Fast Food Chains Wage Low-Price Hot Dog Wars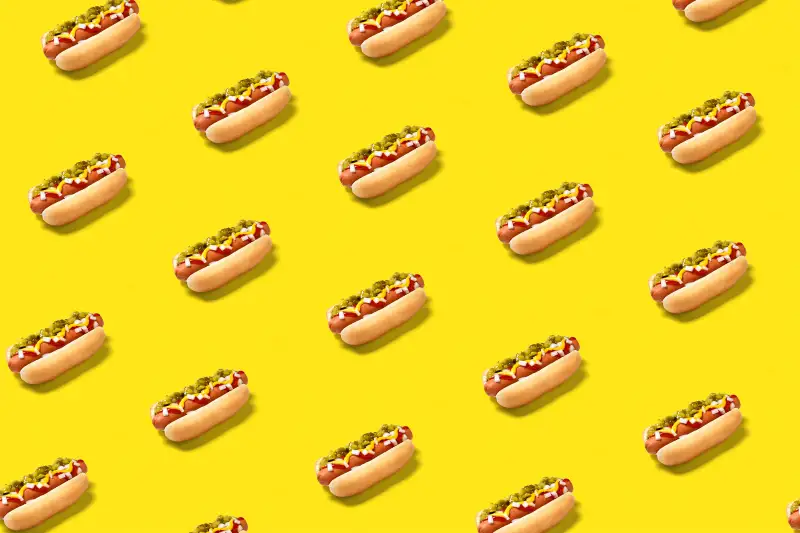 Photo illustration by Sarina Finkelstein for Money; Getty Images
Every dog has its day, and U.S. fast food chains are battling one another to make sure it's their dog that takes home top honors. In some cases, both the prices and the maturity level of competitors are going straight downhill.
On Tuesday, Burger King released its Grilled Dogs, priced at $1.99 each or $2.39 with chili. Competitors who have been hawking hot dogs long before BK entered the fray have responded with a wide range of wiener deals. Checkers & Rally's fired back by dropping the price of its hot dogs to only $0.79 and its chili dogs to $0.99. On Wednesday, the Florida-based burger chain also placed a full-page ad in USA Today challenging Burger King to "compare wieners."
"We're engaged in a fun, aggressive and provocative Wiener War with Burger King," said Terri Snyder, chief marketing officer of Checkers & Rally's, in a news release.
West coast chain Wienerschnitzel went one step further: It will offer a coupon for a free all-beef hot dog with chili with any purchase through the end of February.
Meanwhile, 7-Eleven has eagerly jumped into the mix by promoting its own dogs with a series of provocative, trash-talking tweets:
//platform.twitter.com/widgets.js
//platform.twitter.com/widgets.js
Burger King hasn't yet responded to the jabs from its competitors. Burger King simply promoted its new menu item Tuesday with the tweet, "#GrilledDogs are now available at Burger King. What a time to be alive." The burger chain's nationwide hot dog roll-out follows a test last year in five U.S. cities: Salt Lake City, Memphis, Baltimore, Detroit, and Kansas City.
This is not the first time this year the chain has found itself embroiled in a price war with other fast food joints. In January, responding to $4 value meal promotion from Wendy's, Burger King launched a special featuring a five-item meal for $4.