Why McDonald's Chicken McNuggets Come in Just 4 Shapes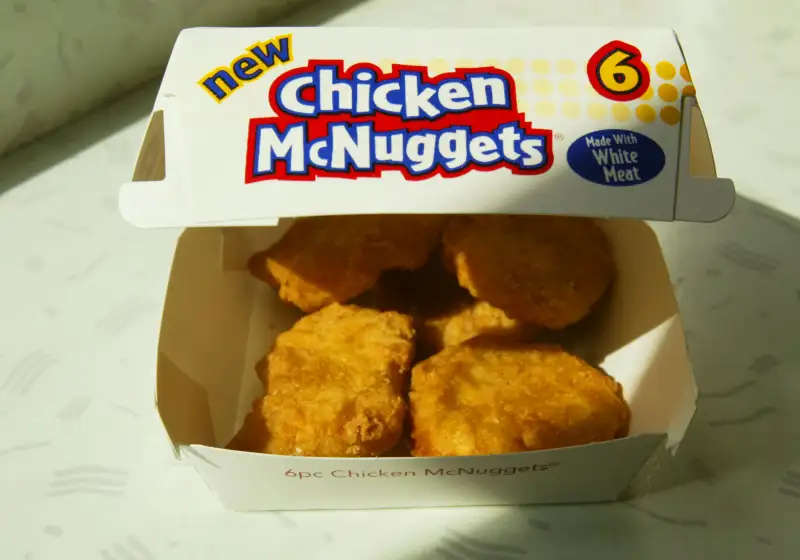 Chris Hondros—Getty Images
If you're a fast food junkie who's ever wondered why McDonald's McNuggets are shaped the way they are, your curiosity is about to be sated.
Chicken McNuggets come in four shapes: the ball, the bell, the boot and the bow tie. They're all the same width and they're shaped with a rolling cookie cutter, Business Insider reports.
Having four shapes is "the perfect equilibrium of dipability and fun," the company said in a 2012 response on its Q&A page. "3 would've been too few. 5 would've been, like, wacky."
The varying shapes are also designed to appeal to kids.
"Our Chicken McNuggets are shaped uniquely for kids and kids at heart—it makes dipping more fun!" the company said.
The nuggets are made in a standard shape and size to ensure food safety, allowing the nuggets to be consistently cooked for the same amount of time. After they're shaped, they're covered in two layers of batter and sent to the fryers to be partially cooked. They're then frozen and packaged to ship to McDonald's restaurants, where they're fully cooked for customers.