AT&T Will Launch Streaming TV Service With New Taylor Swift Show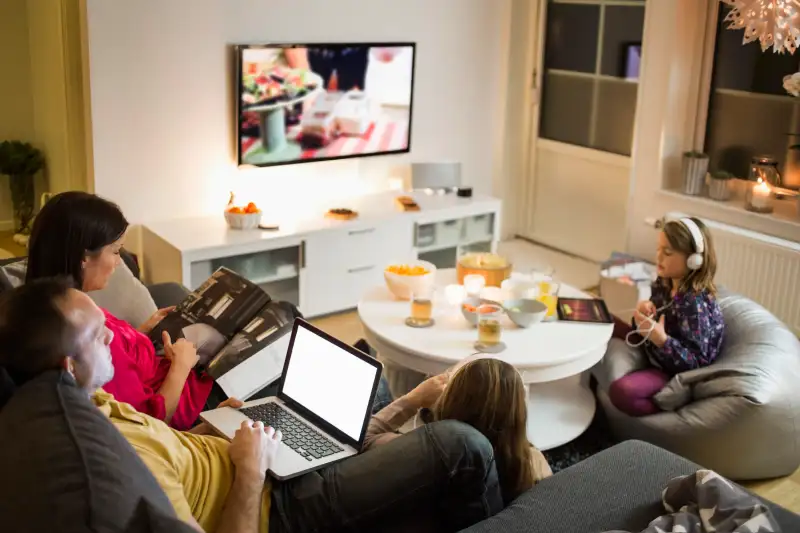 Maskot—Getty Images/Maskot
Cord cutters, rejoice: AT&T's highly-anticipated TV streaming service will launch Wednesday.
The service, DirecTVNow, is jumping into the streaming TV game by offering up to 120 live channels. Among those channels are offerings from NBC, Disney (including ABC and ESPN), Bloomberg, Turner Networks (including CNN, HLN and TBS, and Starz. You can also add on HBO and Cinemax content for an additional $5 a month.
Monday's announcement was replete with celebrities, including Reese Witherspoon, who made an appearance to talk about Hello Sunshine, her new company to produce female-driven TV, which has partnered with AT&T. DirecTVNow will also feature exclusive videos from pop artist Taylor Swift, who will have her own show on the network called #TaylorSwiftNow.
The service is noticeably missing CBS and Showtime, though AT&T said in a video announcement Monday that it's working on making deals with those networks. The company has classified its current offerings into four categories:
Live a Little: $35 per month for 60+ channels
Just Right: $50 per month for 80+ channels
Go Big: $60 per month for 100+ channels
Gotta Have It: $70 a month for 120+ channels
If you're eager to try out DirecTVNow, you can sign up here to receive more information. AT&T is offering a 7-day free trial of the service, as well as an introductory offer of $35 a month for the "Go Big" package that has more than 100 channels. Customers who sign up for that offer will be grandfathered into that price, subject only to future price increases that are also applicable to all packages.
The service will be available on Amazon Fire TVs and Fire TV sticks, Chromecast and Apple TVs, as well as computers and mobile devices. AT&T plans to add Roku devices and Amazon Fire Tablets to its list of compatible devices in 2017. At launch, you'll be able to stream DirecTVNow on up to two devices simultaneously.
AT&T is also trying to tempt new customers by offering an Amazon Fire TV Stick with the Alexa Voice Remote (typically priced at $39.99) if you prepay for one month of the service, or an Apple TV (which start at $149) if you prepay for three months.
Cord-cutters are soon to have a lot of options to choose from in terms of streaming TV services. SlingTV and PlayStation Vue already offer modified cable packages that will run you anywhere from $20 to $40 a month. In 2017, Google and Hulu also plan to launch their own streaming packages in the ballpark of $40 per month—and Google has already reached an agreement to offer CBS on its service.