Like Cookies? Au Bon Pain Is Giving Away Free Ones This Afternoon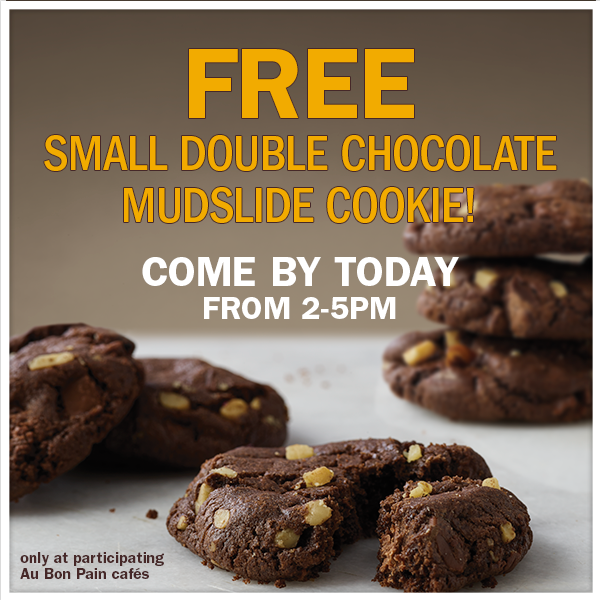 Cookie lovers are in luck today, thanks to a promotion from Au Bon Pain, which is giving away free Double Chocolate Mudslide Cookies from 2 to 5 p.m. You don't need a coupon, and you don't even have to buy anything. Just walk in, grab your cookie, and go on with your day.
Why the giveaway? "This is a new recipe," an Au Bon Pain spokesperson told Money. "We've sold the Mudslide cookie before, but this recipe now has both dark and milk chocolate chunks, as well as walnuts." An earlier version only had the milk chocolate chunks and walnuts.
If you need something to wash that cookie down with, you might want to head over to Starbucks, which is continuing its Frappuccino Happy Hour though May 15. All Frapps are half off from 3 to 5 p.m. for anyone. Rewards members get the 50% off deal until 6 p.m.
Read Next: Here's How to Get Free Haagen-Dazs Ice Cream Today
Finally, today also happens to be Free Cone Day at Haagen-Dazs, when participating locations are giving out free single scoops of ice cream, gelato, or sorbet from 4 to 10 p.m.