Audi A3 is Made for Millennials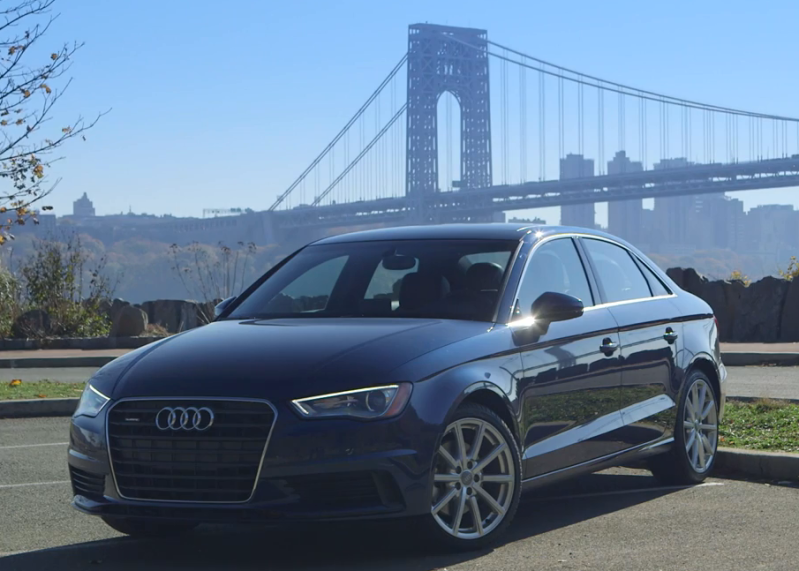 A number of years ago I met with Audi executives, who wanted to deliver a message: keep an eye on us. They told me that Audi is going to get better and better and then challenge Mercedes and BMW.
That kind of statement sticks with you, but the Audi guys made good on their promise. Audi has now racked up 45 consecutive months of record sales in the U.S. because it can offer a full lineup of elegantly engineered automobiles, from the wondrous R8 sports car to the latest new model, the entry-level A3. The company is banking on winning conquests from Asian makers — maybe Lexus or Acura drivers who want a little more panache — and clearly it wants to take on its German rivals head-to-head.
And in the A3, which starts at around $30,000, Audi has a good case. Let's be clear, though: If you're looking for whistles and bells, for over-the-top (as in Italian) styling, or for lots of ornaments on your auto, you probably should go elsewhere. The A3 is luxury defined as restrained elegance, with quality if quiet materials, and a ride that is powerful enough without calling too much attention to itself. You may buy an A3 to announce that you've moved up into the 90th percentile, but you're not going to shout about it.
That was true even with the color of the car we tested. Yes, the Scuba Blue hue was an extra $550. But unlike, say, the cornflower blue of the BMW M3 we drove a couple of weeks before, which was screaming, "I'm TOH-tally cool blue," this color projected strength. And so did the engine, where it really counts. We were running the bigger of the two power plants that Audi offers in the A3, a turbocharged, 2.0 liter, 220-horsepower, 4–cylinder engine and all-wheel drive that brings the price to $32,900. The 1.8 liter, 170-hp front-wheel drive version gets you in at $30,795, which means you're giving up a lot of power and torque for two thou. Both versions are equipped with a six-speed, dual-clutch automatic transmission, and that's not a small thing. It's a lot of fun looking at the tachometer as you rev through the gears; although the needle races left to right and back again, the smooth transition up and down the gearbox is very impressive.
As for the ride, you can be comfortably aggressive however you like to drive, but the Audi, like lots of refined autos, offers you a couple of modes to tune your wheels. Choose the sport mode, and the electronic steering digs in a little harder and the pedal gets more jumpy, yet the feeling is calm and the interior is quiet enough to enjoy the sound system.
Inside, the A3 dashboard is like a German winter — cool and dark — with a couple of round aluminum AC ports to interrupt the rich leather panel. But it can be brightened by the MMI navigation package, which features a pop-up screen that rises out of the dash like a submarine periscope: Drive! Drive!
The center console is the control room with the commands dished out by a center dial and a four-corner touch panel to handle navigation, audio, and communication. The top of the dial also serves as a touchpad that allows you to write in the destination you want the navigation system to find. It all sounds a bit complex, but after two days I had a really good feel for it — something I can't say for other vehicles with similar systems.
The only drawback to the interior is the back seat, which can hold three passengers, but only if you really don't like the one stuck in the middle. Some reviewers have found it downright cramped, but this is what entry-level luxury means in a small sedan. Same thing with the trunk, which I found to be adequate, if just barely.
How can you make a German luxury car that sells for $30,000? Don't build it in Germany. The A3 is assembled in Gyor, Hungary, and 35% of the parts are Hungarian-made. It's actually a good deal: Hungary's wages are lower than Germany's, which helps keep the price down, yet at the same time it has a very skilled labor force.
But also keep in mind that $30,000 is bare and spare, with no rear-view camera or blind-spot mirrors. The nav and communications system adds $2,600, and the A3 Premium Plus model tacked on $2,550 for heated power front seats and mirrors and other goodies. Paddle shifter? That will be $600. The price for the total package we drove was $40,000 and change. So while the entry-level price is reasonable, the finishing price could boost the bill depending on your choices. That said, if you do choose the A3, you have chosen well.