How to Tell If You're Safe From Auto Recalls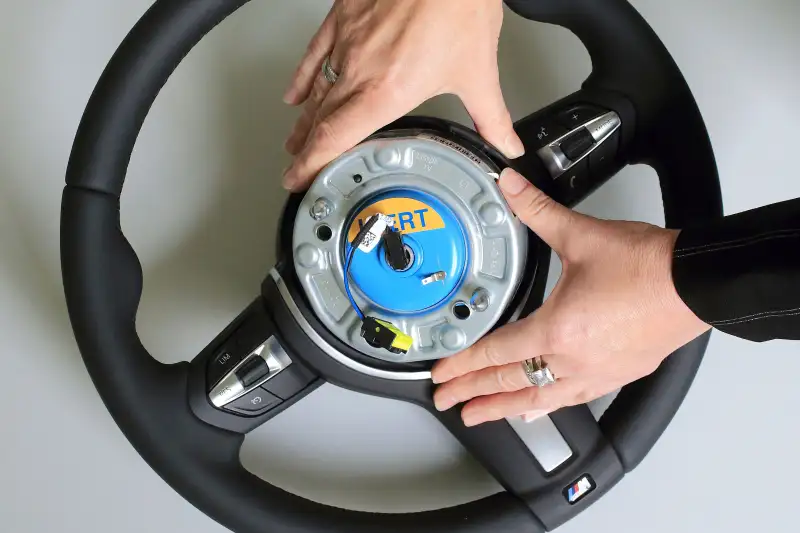 Jens Wolf—picture-alliance/dpa/AP Images
There are two months left in the year, but 2014 has already broken the record for most auto recalls ever. As of October, automakers had issued recalls for an estimated all-time-high of 56 million vehicles in the U.S. "To put that in perspective, automakers have now recalled more than three times the number of new cars and trucks Americans will buy this year," the Detroit Free Press noted.
The flurry of recalls has come fast and furiously in 2014. This week, Toyota issued a recall on roughly 250,000 vehicles in the U.S. related to faulty airbags, on top of a global recall of 1.7 million Toyotas for a wide range of safety defects that circulated last week. The National Highway Traffic Safety Administration (NHTSA) lists 29 separate auto manufacturer recalls thus far in the month of October, and the agency released a special consumer advisory this week, alerting the owners of 7.8 million vehicles that they should take "immediate action" to replace dangerously defective airbags.
And that's just the tip of the iceberg. General Motors recalled 2.7 million vehicles last May, less than one month after the automaker announced it had spent $1.3 billion to recall 7 million vehicles worldwide, including 2.6 million for faulty ignition switches linked to 13 deaths. Ford recalled 700,000 vehicles last spring because of concerns the airbags wouldn't deploy quickly enough, while some 16 million vehicles from 10 automakers have been recalled because the airbags, made by the Japanese company Takata, could inflate with explosive force strong enough to hurt or even kill the riders the devices are designed to save in the case of an accident. And on and on.
The numbers are so big, and the recalls pop up with such frequency, that you might be inclined to tune them out—not unlike the hacks and data breaches that occur with astonishing regularity at major retailers. But then, you know ... there's death and catastrophic injury. The potential of anything so dire affecting you and your loved ones should make you snap to attention and take action. Here are steps to take to stay safe:
For a Car You Own
When a car is subject to a safety recall, the automaker is required to notify vehicle owners via mail. The letter will feature the NHTSA (National Highway Traffic Safety Administration) emblem and include the words "SAFETY RECALL NOTICE" in large typeset. Hopefully that's enough to alert recipients that this isn't junk mail. The notification will include instructions, typically consisting of the need to bring the vehicle into a local dealership and have the recalled issue fixed. The service should be provided free of charge to the owner.
You might assume that service departments would drag their feet on handling such recalls—customers aren't paying money out of pocket after all—but a Reuters story from this past summer pointed out that the recalls represent opportunity for car dealerships. Recalls bring in new customers, or bring back customers that haven't been at the dealership since they bought the car, and when they bring the recalled vehicle in to be serviced, they may be inclined to get the oil changed or have some other work done. Heck, many have been known to browse showrooms while waiting for their old cars to be fixed, where they wind up getting talked into buying new cars. The takeaway for consumers is: Don't allow yourself to be upsold into a costly service job when you're at the dealership getting a recall issue addressed, and don't buy a new car unless it's truly the model you want, at the price you want.
To make sure that your car is safe, the NHTSA offers a Vehicle Identification Number (VIN) search feature online. Enter your VIN—which is displayed on the dashboard of the driver's side is most easily seen looking through the windshield from outside—and you can find out if your car has been recalled anytime over the past 15 years, as well as whether or not the recall has been repaired on your specific vehicle. Unfortunately, the government site can be glitchy (the VIN search function has been listed as "temporarily unavailable" lately). If it's not working—or even if it is and you want to be doubly careful—head to Carfax.com, which also allows people to look up recall issues for specific cars using VINs at no charge. For yet another option, the NHTSA allows you to sign up for email alerts for recalls on up to five vehicles, as well as alerts regarding any recalls of car seats and tires.
For a Car You Might Buy
Before buying a used car, do some due diligence on recalls. Carfax estimates that 3.5 million used cars were listed for sale last year with unfixed safety recalls. Get the VIN of the specific used car you're interested in, and follow the steps above to make sure that any recall has been addressed. If it hasn't, make the owner fix it before you buy—or use the fact that the repair hasn't been made as a reason to cut the asking price. If you wind up closing the deal, don't forget to bring the car into a local dealership to get the recall fixed asap.
For a Car You Might Rent
A bill currently under consideration in Congress called the Raechel and Jacqueline Houck Safe Rental Car Act of 2013 would allow agencies to rent cars that have been subject to recalls only if the defects have been fixed. In other words, as of now, it's vaguely legal for the Hertzes and Enterprises of the world to rent recalled cars even if the recall hasn't been addressed. In fact, in recent years, some major agencies have tried to make the case that it's OK to continue to rent recalled vehicles to customers because some recalls are unimportant, as they don't qualify as serious safety risks.
USA Today columnist Bill McGee investigated the murky world of recalls and rental cars this past summer. What he found is that agencies generally proactively remove vehicles from their fleets or have them fixed pronto if they've been subject to dangerous, high-profile recalls—failure to do so could expose them to millions in lawsuits if an accident occurred due to an unfixed recall. Hertz and Avis, among others, have said that coping with recalls has cost their companies millions of dollars this year, because when recalled vehicles are being fixed at dealerships they obviously can't be rented out to customers.
But again, until the Safe Rental Car Act—named for two sisters who died in 2004 in a rental car with power steering fluid recall that hadn't been fixed—is passed into law (hardly a done deal), agencies aren't obligated to have all car recalls addressed before renting them out. "Currently, there is no prohibition on rental car companies renting vehicles that are under a recall, but have not yet been remedied," a former NHTSA administrator named David Strickland testified to Congress last year.
What can a renter do to stay safe? Start by clarifying your agency's policy. Alamo, for instance, states plainly, "We do not rent recalled vehicles until the recall has been remedied." But information regarding recalls can be vague or hard to find with some other rental operators. If the policy is remotely unclear, call and ask questions.
You can also use the NHTSA's database to see if the vehicle model you have reserved has been recalled, but this strategy comes with complications. For one thing, rental agencies generally don't guarantee a specific model with a reservation—you reserve a "mid-size" category of vehicle, not a Toyota Camry or whatever. What's more, it's impossible to know a car's specific VIN until you pick the vehicle up, and therefore it's impossible to check if the model's recall problems have been fixed. In light of these problems, you might want to make another call—to your local representative in Congress, to urge support of the Safe Rental Car Act.
Read next: Toyota Announces a U.S. Recall Over Faulty Passenger-Side Airbags