QUIZ: What's Your Ridiculous Bachelor Career?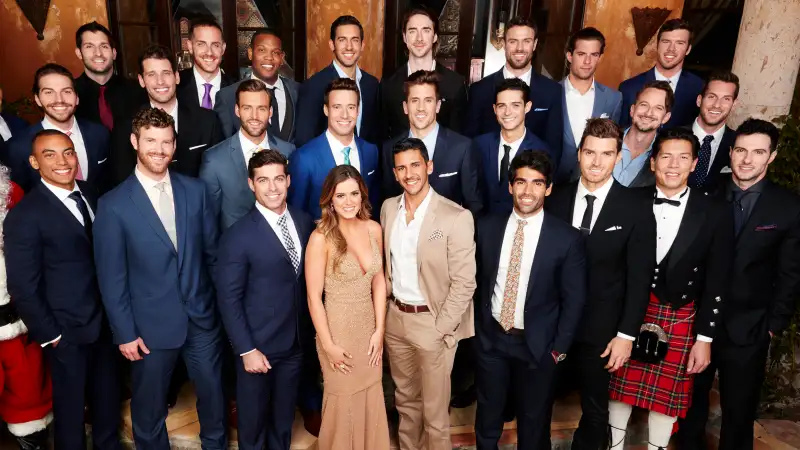 Last time we checked, "dog lover" and "free spirit" were not job titles in the real world, but in the Bachelor and Bachelorette universe, reality takes a back seat—especially when it comes to the contestants' careers. From "tailor/magician" to "manscaper," their stated occupations are, to say the least, curious.
So when the contestants for season 12 of The Bachelorette, which premieres May 23 on ABC, were announced a week ago, fans were ready for their favorite pre-premiere ritual: picking through the profiles to poke fun at the more obscure professions in the lineup. There's your standard firefighter and banker, sure, but also an erectile dysfunction specialist (we'll assume that's not from personal experience) and a Canadian (it does have a certain simplicity to it).
Not that Evan the EDS and Daniel the Canadian don't also have more "normal" job titles. According to Slate, the producers reject common or boring jobs in favor of something quirkier, particularly if there are more than a few pharmaceutical sales reps in the mix (as there tend to be).
Jason Carbone, a producer for eight seasons of The Bachelor, told Slate that the contestants who have a good shot at "winning," or becoming the next bachelor/bachelorette, are identified with their real job (or at least a conventional one), to make them more appealing. Case in point: JoJo Fletcher, this season's bachelorette, whose listed occupation during The Bachelor was real estate developer.
So, you may wonder, what exactly does it take to become a Pantsapreneur (J.J. O'Brien, Season 10) or Bachelor Superfan (James S., Season 12)? Are you more a Chicken Enthusiast (Tiara, Season 20) or a Hipster (Brandon, Season 12) in the Bachelor world (or are you just your standard software sales rep)? Take Money's Bachelor Career Quiz to find out.