8 Super Cool Mother's Day Gifts for Strong, Independent-Minded Women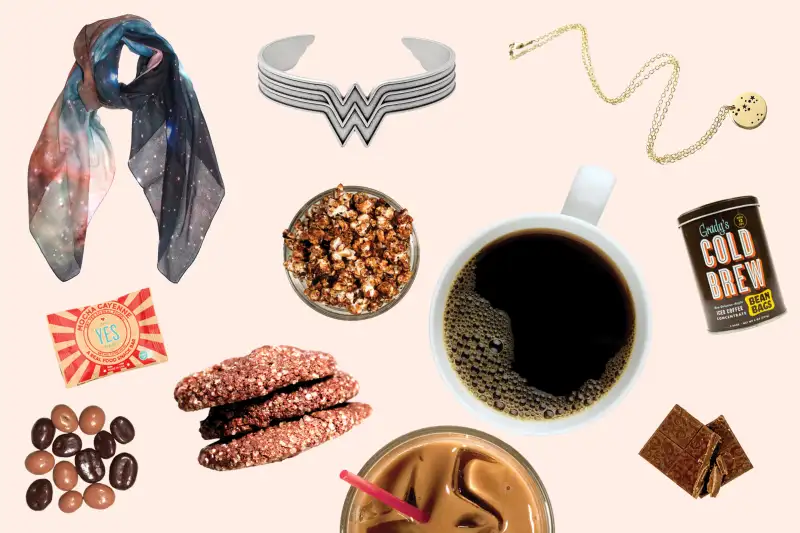 Courtesy of mouth.com/Shadowplay New York/RubyLenaJewelry
You've got less than a week to come up with a Mother's Day gift. Skip the flowers and cookie-cutter presents this year. There are some great gifts out there that are thoughtful and unique—and that won't break the bank or wilt in a week.
Perhaps giving your mom jewelry with *your* birthstone on it seems a little… presumptuous? This delicate sterling silver or 14k gold-filled pendant ($36), engraved with cutout stars in the shape of your zodiac sign, is just as personal without being obvious.
Courtesy of RubyLenaJewelry
So, you could get her a card that says something almost-funny about how moms are always energized and on the go. Or you could skip the card and get her this collection of coffee-infused goodies, from caramel to popcorn, by Mouth.com ($61.50).
To the moon and back? How about all the way to the stars instead? This dreamy printed scarf ($65) shows the otherworldly beauty of the Thor's Helmet nebula, 15,000 light-years away.
Courtesy of Shadowplay New York
If she's counting her steps, this Fitbit accessory ($60) adorned with the om symbol adds a little fashion-forward flash to a plain Charge or Charge HR fitness tracker.
She had a life before you came along, you know. Acknowledge her free-spirited side with the "wanderer's" message on this this vibrant 20" x 20" throw pillow. ($47 including insert; $35 for just the pillow cover.)
Courtesy of SylviaCPhotography
Why a Wonder Woman cuff? Because that's what she is, but she's no cartoon. This Supermom-worthy Alex & Ani cuff ($48) comes in gold and silver finishes.
That's not a heap of laundry — that's an artsy way to dry off after a trip to the pool or beach. This funky beach towel ($70) even has a hidden waterproof pocket where she can stash her phone or other valuables.
There are lots of women out there who didn't come into motherhood the traditional way. Gifts like this customizable necklace ($25) acknowledge the special role stepmoms, foster moms, godmothers (fairy and otherwise), aunts and other mother figures play in our lives.
Courtesy of ThatKindaGirl
We've included affiliate links into this article. Click here to learn what those are.