This $97 Costco Haul Is All You Need to Throw an Epic Super Bowl Party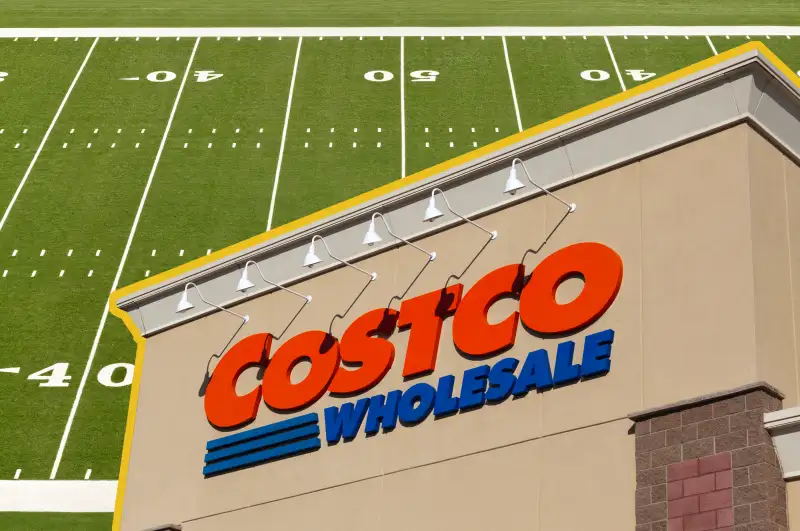 Whether you're a die-hard football fan or you're only showing up for the commercials, Super Bowl parties are fast approaching.
If you're attending, get ready to pig out on all the nachos, wings, and beer that your stomach can handle. But if you're hosting, you need enough grub to feed a big group well past half-time.
Shopping at Costco can help you buy in bulk and save on Super Bowl staples. Money turned to avid Costco shopper and Frugal Convert blogger Gina Zakaria to guide you through the warehouse aisles for the ultimate football snack spread.
For a total of $97.38, here is a Super Bowl Costco shopping list guaranteed to score a touchdown among your guests. (Prices are from Zakaria's local Los Angeles Costco and from Costco.com, but costs vary in-person and store to store.)
1. Hot 'n Spicy Wings and Honey BBQ Glazed Wings, $14.59 for a 5-pound bag
2. Spinach & Artichoke and Cheddar & Broccoli Mini Quiche, $10.99 for pack of two
3. Franks in a Blanket, $11.99 for 2 pounds
7. Kirkland Signature Italian-Style Beef Meatballs, $18.99 for a 6-pound bag
8. Kirkland Signature Variety Cookie Tray, $10 for 24 cookies