Costco Is Selling a $6,000 Doomsday Preparation Kit That Can Feed a Family of 4 for a Year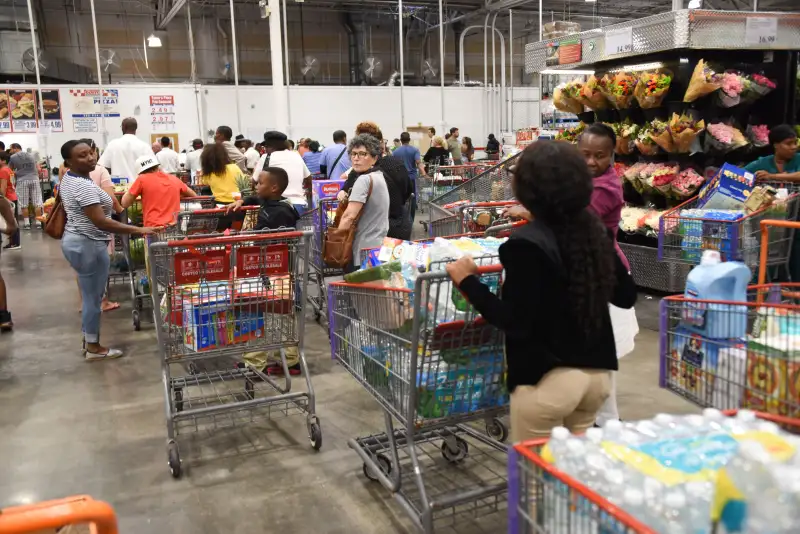 Michele Eve Sandberg—AFP/Getty Images
If President Donald Trump's upcoming North Korea summit has failed to allay your fears of impending nuclear warfare, Costco has got you covered.
The mega-warehouse club chain is selling $6,000 doomsday preparation kits filled with enough food to feed a family of four for an entire year. Costco's emergency food packs include freeze-dried fruits and vegetables with 25-year shelf lives, plus other pasta and grains that can last up to 30 years.
The retailer also offers smaller, less expensive doomsday kits. The least expensive pack costs $1,000 and contains a year's supply of food for a single adult -- but assumes a diet of just 1,200 calories per day. (The $6,000 kit offers a more generous 2,000 calories per day.
While Costco has been selling emergency prep kits since at least 2010, interest in doomsday kits has spiked recently after tensions rose between the U.S. and North Korea, The New York Times has reported.
And Costco is not the only retailer profiting from apocalyptic anxiety. Sam's Club sells a $6,097 four-person gourmet kit with prepared meals like lasagna, teriyaki chicken and beef stroganoff; Walmart sells a cheaper one-year, four-person emergency food kit for $3,634.59.
Keith Bansemer, the vice president of marketing at My Patriot Supply -- which, he says, has been selling doomsday supplies since 2008 -- says the sales of food storage and water filters for radiation quadrupled after North Korea tested long-range missiles in November. He expects sales to increase again if people "perceive a threat" around Trump's planned talks with North Korean leader Kim Jong-un.
'These news stories break and almost immediately we see a response come in," Bansemer says. "The thought of the U.S. being attacked by a nuclear threat is one of the things families prepare for."
Costco, for its part, has declined to reveal how many doomsday kits it has sold, according to a report in the Detroit Free Press. The company did say, however, that the kit is a great value "for a family who wanted to prepare for any kind of disaster." The retailer has not responded to Money's request for additional comment.