The Surprising Tech Company Named as the Best Place to Work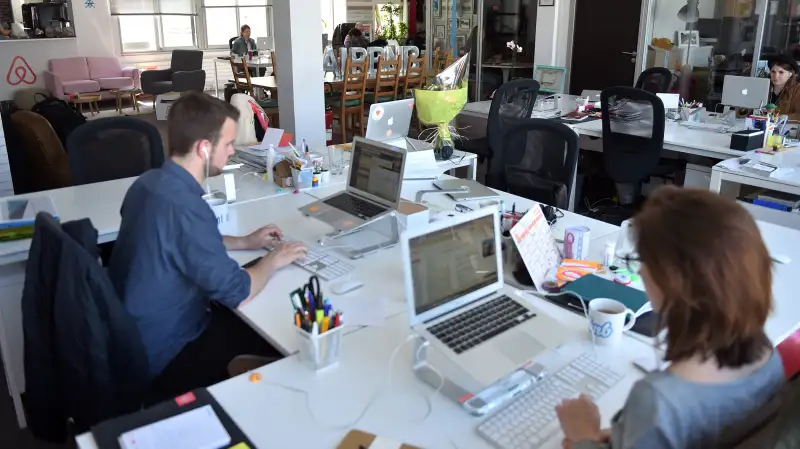 Martin Bureau—AFP/Getty Images
Airbnb has won lots of fans by making it easy to score a great place to stay for a decent price, but it turns out the tech company is a pretty sweet place to work, too.
Airbnb topped Glassdoor.com's new roundup of the best places to work, based on employee feedback and rankings posted to the site. This is Airbnb's first time on Glassdoor's list of the top 50 places to work. It bumped Google out of the top spot, and the search giant wound up moved down to #8. Workers praised Airbnb's corporate culture, their fellow employees and the company's leadership in particular.
These themes, along with challenging, engaging work and perks like free food and gym memberships, came up many times when workers at top companies praised their employers. Technology companies dominated Glassdoor's top places to work. This is probably not surprising, given that the hot job market in Silicon Valley has forced companies into a benefits arms race, each one trying to outdo each other by offering better benefits like extended family leave (sometimes for adoptive parents, as well), childcare stipends and unlimited vacation time.


Two consulting companies — Bain & Company and Boston Consulting Group — came in at numbers 2 and 7, respectively, and Nestle Purina PetCare made number 9 — the only non-tech or consulting firm in the top 10.
Among the top 50 best places to work, there were 13 new entrants this year, including Expedia, Delta Air Lines and Red Bull. Only four companies have made the list every year since Glassdoor debuted its list in 2008: Google, Apple, Bain & Company, and Chevron.
Read Next: The Tech Companies With the Best Parental Leave Policies