The 5 Best Places To Find a Spouse With a Job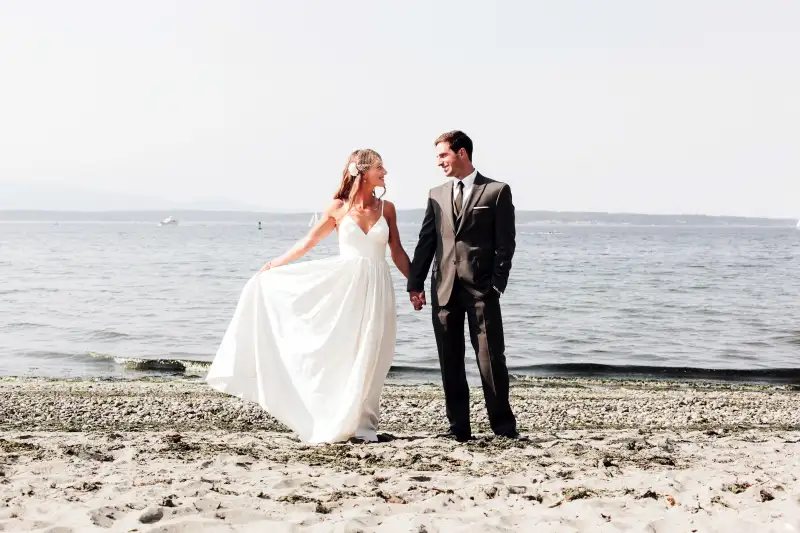 There are lots of things to consider when choosing a place to live. How's the job market? How much do people make? How affordable is it? And for those looking for love, the real question is: "Where are all the nice, single guys/girls?" And on that count, Pew Research might be able to help.
On Thursday, the data firm released a list of the country's major metro areas with the highest ratio of employed, young (25-34) single men to young women, and vice versa. Pew included employment status based on the results of a recent poll, which found that 78% of never-married women think having a spouse with a steady job is "very important" (only 46% of never-married men agreed). The interactive map, available here, is a nationwide guide to the places where you have the best odds of finding an eligible bachelor or bachelorette.
But while we now know where the singles are, Pew doesn't give us any clues about whether we'd actually want to live in any of these locations. That's where Money's Best Places data comes in. We've cross referenced our list of America's best small cities with the new report, looking for cities that fall within Pew's top major metro areas for finding love. Or at least a good shot at getting hitched.
The Top Five Cities For Those Interested in Men:
Best Small Cities rank: 4
Pew Metro Area rank: 2
# of employed single young men for every 100 single young women: 101
Best Small Cities rank: 2
Pew Metro Area rank: 4
# of employed single young men for every 100 single young women: 98
Best Small Cities rank: 2
Pew Metro Area rank: 4
# of employed single young men for every 100 single young women: 98
Best Small Cities rank: 5
Pew Metro Area rank: 5
# of employed single young men for every 100 single young women: 92
Best Small Cities rank: 10
Pew Metro Area rank: 7
# of employed single young men for every 100 single young women: 92
The Top 5 Cities For Those Interested in Women:
Best Small Cities rank: 5
Pew Metro Area rank: 1
# of employed single young women for every 100 single young men: 78
Best Small Cities rank: 10
Pew Metro Area rank: 1
# of employed single young women for every 100 single young men: 78
Best Small Cities rank: 15
Pew Metro Area rank: 6
# of employed single young women for every 100 single young men: 74
Best Small Cities rank: 21
Pew Metro Area rank: 6
# of employed single young women for every 100 single young men: 74
Best Small Cities rank: 6
Pew Metro Area rank: 7
# of employed single young women for every 100 single young men: 74
More Best Places: