4 Best Places to Find College Scholarships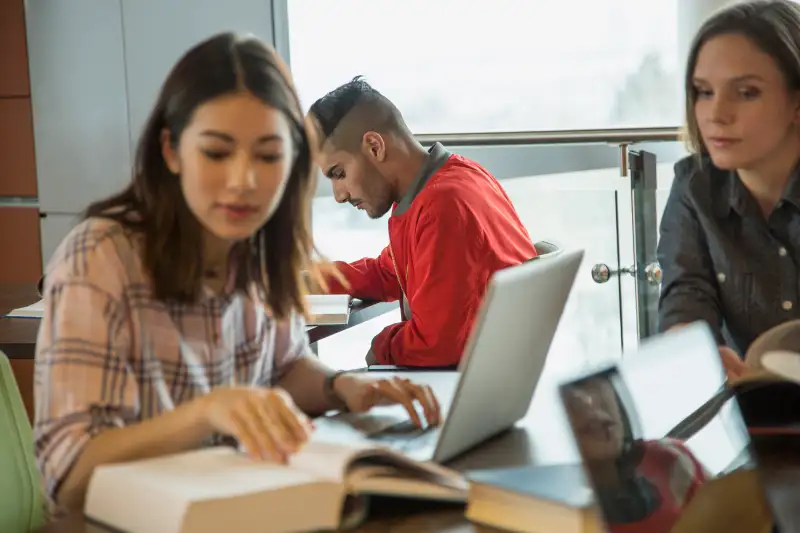 Given today's intimidating college costs, figuring out how to finance your higher education can be just as important as earning admission to a great school.
Unfortunately, if you don't know where to begin, searching for scholarships often yields little more than a frustrating deluge of confusing information. Applicants must review and parse that data in order to determine not only which scholarships fit their unique circumstances but also how to apply for those particular awards. Then, they have to out-compete hundreds or thousands of other aspiring enrollees to actually secure funding.
Feeling overwhelmed? Don't be. Here are four simple suggestions that can make your efforts more effective right away.
(1.) Start at Your School
The first stop for any scholarship seeker should be the guidance or college admissions counselor's office. There, you can get direct input from someone who knows you, knows the process, and knows what has worked for previous applicants in your area. Make sure to be prepared with ideas about the schools to which you will be applying (or have already applied), the activities in which you're most involved, and the causes or organizations with which you have the best connections. You may also find it worthwhile to ask teachers, especially those of higher-level (such as AP) classes, if they know of opportunities.
(2.) Ask Employers and Local Businesses
Before expanding your search to the Internet at large, explore scholarship opportunities that may exist in your backyard. Start at your place of employment or the company where your parents work. Many employers, from fast-food chains to law firms and hospitals, offer scholarships or tuition assistance programs; some may even run both or have multiple options. Simply working at one of those places or being related to someone who does can make you eligible for funding.
(3.) Investigate Service Organizations and Clubs
Groups like the Elks, the Rotary Club, and the Masons operate in almost every town in the United States. Many of them offer national scholarship awards in addition to local scholarship opportunities. Unless a family member is involved in one of these organizations, students often do not know that these scholarships exist. This gives an advantage to students who take the time to contact these organizations directly and ask about financial aid awards for which they may be eligible. Don't hesitate to do some research and then take time to reach out, either by phone or email, to representatives of these groups.
(4.) Take the PSAT—and Take It Seriously
This tip is for high school juniors. Many students see the PSAT as nothing more than annoying practice for the "real" tests (the SAT or ACT) that come later. As a result, most students do not study or do any real preparation for the exam. What many don't know is that the PSAT is also a way to qualify for the National Merit Scholarship Program. If you get a competitive score on the PSAT, you could qualify for a variety of scholarships, from $2,500 awards from the National Merit Scholarship programs to much larger scholarships from corporations or specific colleges. In some cases, college awards can cover the cost of tuition for an undergraduate degree.
Related: Best Scholarships in 14 Different Categories
As you begin and move through your scholarship search, remember that tens of thousands of other students all over the world are doing the exact same thing. Rather than simply trying to out-compete everyone in that massive pool of applicants, sometimes your best strategy is to seek out opportunities where others may not even know they exist. Start small, start local, and think creatively—that may be your best ticket to a substantial financial award.
Ryan Hickey is the managing editor of Peterson's and EssayEdge and an expert in many aspects of college, graduate, and professional admissions. A graduate of Yale University, Ryan has worked in various admissions capacities for nearly a decade, including writing test-prep material for the SAT, AP exams, and TOEFL; editing essays and personal statements; and consulting directly with applicants.