The Best Printers for Your Money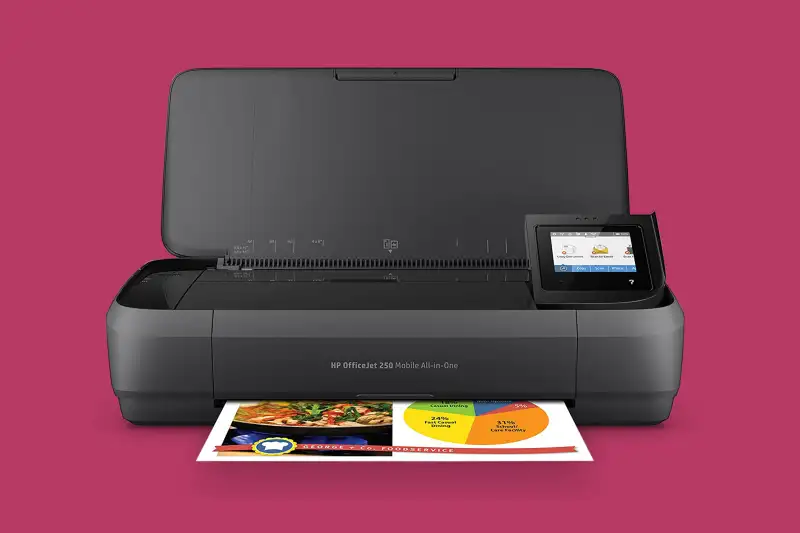 What's the best printer for your family or home office? That question has become a top priority as more people need a good printer in the home for work, school projects, household organization or fun hobbies.
Regardless of your line of work or level of schooling, a home printer will see some use, even if you need it only once in a blue moon. The main factor in choosing one model over another is how you intend to use it.
General-purpose, all-in-one models are great for families since they can print, scan, photocopy and more. Professional photographers and serious photo enthusiasts, on the other hand, would better benefit from a machine with strong photo printing capability. There are even printers specifically for labels, which can be useful for anything from identifying drawers in the home to labelling products meant to be sold and shipped from your household.
Another major consideration when choosing a printer is whether you'll be printing color documents or can limit yourself just to black-and-white pages. Then there's the cost of ink. Although many printer companies have begun offering ink refill plans that help reduce the massive cost of ink cartridges, inkjet printers are not very cost-efficient if you only print the occasional black and white text document.
Laser printers can help you save money on ink. They often crank out documents at a much faster rate, and owners don't have to deal with the issue of an ink cartridges drying out due to disuse. Although the initial investment is a little higher ($80 to $100 for a toner cartridge), laser toner cartridges last longer and generally let you print far more documents before needing to be replaced.
Printer buying guide
The printing needs of a typical office or business are very different, quite obviously, than a family or standard home office. Our selections below are the best printers intended primarily for home use, though some are quite capable of handling the needs of a small business.
If you're looking for a good, versatile printer for your home, keep an eye out for these features:
• Connectivity. In today's highly connected digital world, the old way of connecting to a printer with a physical cable isn't enough. Depending on your needs, a printer with multiple connection options (USB, Ethernet, Wi-Fi, mobile apps) guarantees you'll be able to print from any device, whether desktop or mobile.
• Paper Capacity. Large print jobs can get very annoying if your printer can't hold more than a handful of blank pages at once. Most standard home models can handle between 50 to 100 pages, while some portable models can take up to 20 pages.
• Paper tray dimensions. Just like being able to fit large amounts of paper at once, it's important that your preferred paper format fits in your printer. Most basic, cheap printers will take papers up to standard letter size (8.5" x 11"), but all-in-one models meant for heavy use can fit up to legal (8.5" x 14") or even A4 (8.25" x 11.75") size.
• Print speed. If you're going to be printing large multi-page documents often, a fast printer is a must. A machine with a print speed anywhere between 15 to 18 pages per minute is good for general home use, while anything above 20 is ideal for bulk print jobs.
• Extra features. It's important to consider the different features available in printers, particularly with multi-function devices. Automatic document feeders (ADF) help with processing multiple pages for scanning or photocopying. If you handle sensitive documents on a regular basis, security measures such as password protection can be invaluable, safeguarding material from anyone trying to snoop in your home or through your home network.
Best printers
Even though they're called "all-in-one" models, not all of the functions, capabilities and durability for different printers are the same. This HP OfficeJet printer was built with home office and family printing in mind. It can produce decent photo and color prints, but it specializes in cranking out text documents quickly and with little fuss, while also keeping them secure from prying eyes. Password protection, basic encryption, individual Wi-Fi security settings and document protection mean that only approved users will have access to certain print jobs.
The OfficeJet Pro 9025 includes an automatic document feeder tray that can hold up to 500 pages (an entire ream), automatically scans and prints both sides of a page, and can process up to 24 pages per minute. It also supports multiple connection options, whether it's USB, Wi-Fi, or an Ethernet cable. Plus, you can print directly from tablets and mobile devices as long as they're connected to the same network.
One thing that's not so great about this model is its relatively small 2.6" touchscreen display, which makes menu navigation a little fussy. It also uses security firmware updates to detect whether you're using HP ink cartridges or third-party ones, potentially rendering them unusable.
A good all-in-one printer can take care of all your home office needs at a fraction of the cost of buying a separate scanner, among other machines. The Canon Pixma TR8620 does everything from printing to faxing, while remaining accessible for the whole family. Its automatic document feeder holds up to 20 pages, and it can print on both sides of the page automatically. At 14 pages per minute, the print speed is average, but probably fast enough for most office and school work.
This particular model also boasts excellent photo print quality, which makes it stand out from most other all-in-one printers that are mediocre in this task. Besides Canon's mobile printing app, it has its own dedicated photo editing app to help you fine-tune how photo prints come out. The LCD display is an ample 4.5" big, and the unit works with Amazon Alexa or Google Assistant, making it easy to use from anywhere in the home.
The Pixma TR8620 can print directly from either USB drives or SD cards, though its USB slot is located in the back, making it more useful for connecting to a computer.
Canon's Pixma models are well-performing all-in-one printers that stand out for particularly good photo print quality. The TS9521C expands on this design philosophy and includes multiple trays that can handle both 4" x 6" and 5" x 7" photo prints, as well as 12" x 12" paper sheets commonly used for scrapbooking.
Like similar models, it boasts mobile app connectivity and Amazon Alexa and Google Assistant control. One way that the TS9521C is special is that its photo printing app includes multiple scrapbooking templates for quick print jobs, while also letting you upload your own projects for a more personal touch.
When it comes to photo printing, it's one of the fastest models out there, able to print snapshot-sized pictures in just under 30 seconds. Unfortunately, its text document print speeds are fairly slow, advertised at 15 pages per minute, but usually delivering a little less. It also uses five ink cartridges, which can run out fairly quickly when printing pictures, so be sure to have a small ink budget ready for replacements.
The OfficeJet 250 is an impressive portable printer. Not only does it print high-quality color documents and photos, it also boasts scanning capabilities (uncommon in portable models). Its automatic document feeder holds up to 10 pages at a time, making small print jobs hassle-free. Anything larger than 10 pages will require some attention, since it can print up to 20 pages per minute, which is fast for this type of printer.
USB and Wi-Fi connections are an option, and a small 2.5" LCD display makes it stand out even further in its category. Although portable, it's not exactly travel-size, measuring 15" x 7.8" x 3.6". Some users have also noted that its battery life could be longer, but its 90-minute charge time somewhat makes up for it. It's also worth pointing out that it uses high-yield ink cartridges, which is helpful in keeping ink costs down.
More from Money:
The Best Scanners for Your Money
The Best Modems and Routers for Your Money, According to IT Pros