The Best Affordable Sports Cars of 2023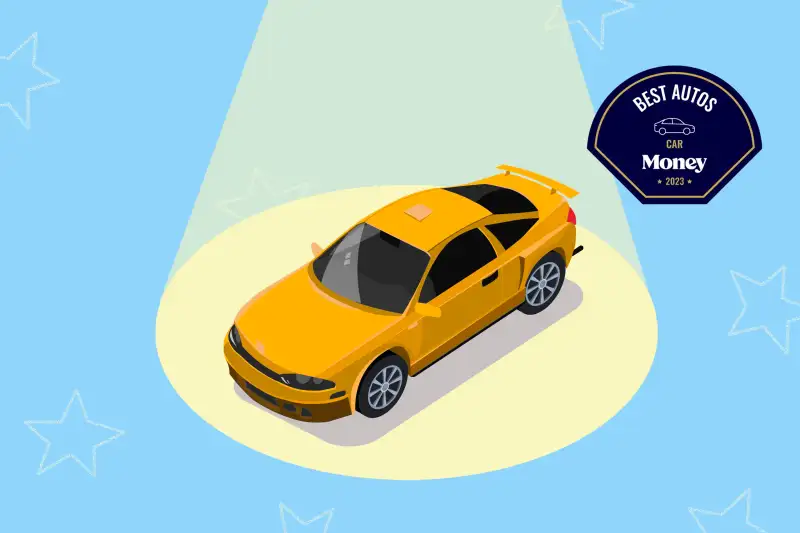 If a sports car seems out of your price range, you haven't been keeping up. Just as some luxury cars needn't break the bank, sports cars can be had for no more than the $48,000 or so Americans now pay for their vehicles, on average.
Using a step-by-step methodology, we sized up the affordable sports cars now on the market that cost no more than $50,000, a fleet that includes everything from sporty coupes to familiar names in muscle cars. Below are our five top choices, based on expert evaluation of attributes such as value for money, safety and performance. The specs listed below each review are for the trim level we assessed, which we judged to be the best value.
Our Picks for the Best Affordable Sports Cars of 2023
Toyota GR86 — Best Overall and Best Value
Nissan Z — Best for Features
Dodge Challenger — Best for Handling
Subaru BRZ — Best for Safety
Chevrolet Camaro — Best for Technology
Reviews of the Best Affordable Sports Cars
Best Overall and Best Value: Toyota GR86

Pros

Low starting price
Stylish interior

Cons

Limited room for rear-seat passengers
The sporty Toyota GR86 coupe offers plenty of power, features and safety enhancements at an affordable price. The sports car starts at $28,000, but for an additional $3,000, the top-tier Premium trim will get you heated front seats, adaptive cruise control and automatic high beams.
With its 228-horsepower engine, the GR86 jets from 0 to 60 mph in 6.6 seconds; it also handles well around turns. (Others on this list are faster: the Dodge Challenger and Chevrolet Camaro take just over four seconds.)
The GR86 was named a Top Safety Pick+ by the IIHS and received top marks for its headlight safety. There are plenty of standard safety features on the GR86, including adaptive cruise control, a blind-spot warning sensor and rear-parking-distance sensors.
Despite its reasonable price tag, the GR86 doesn't skimp on high-end features like heated front seats and Ultrasuede trim. The front seats provide plenty of passenger space, but the rear seats may be a tight fit.
Best for Features: Nissan Z

Pros

Race-car-like cockpit
Quick acceleration, even for a sports car

Cons

Low-quality cabin material
Starting just under $50,000, the Nissan Z, in the Performance trim, is the priciest of our picks. But the car is packed with features, including wireless Apple CarPlay, wired Android Auto, a Wi-Fi hotspot and a 9-inch touch screen. The seats are power-adjustable and heated, and are upholstered in leather and simulated suede.
The sports car's 400-horsepower twin-turbo V6 engine propels it from 0 to 60 mph in 4.5 seconds. The Z's acceleration is impressive, falling just shy of the Camaro's 4.2 seconds and the Challenger's 4.3 seconds.
However, the Nissan Z's cabin doesn't feel as luxurious as rivals such as the Toyota GR86 and Subaru BRZ, because components made from hard plastic cheapen the look. Standard safety features include intelligent cruise control, blind spot warning and rear cross-traffic alert.
Best for Handling: Dodge Challenger

Pros

Choice of powerful engines
Spacious cabin

Cons

Few standard safety features
The muscular Dodge Challenger comes with an array of optional engines, ranging from moderately fun to pinned-to-your-seat powerful. The popular mid-tier R/T has a beefy 375-horsepower V8 engine that goes from 0 to 60 mph in 4.2 seconds, which ties the car in our picks with the Camaro. Sadly, 2023 is this iconic muscle car's last year of production.
The Challenger R/T stands out in the sports car segment for its spacious interior and decent cargo room. Not that the interior design is stylish, exactly; performance is the priority for this car. But you can spice up the R/T's cabin with heated front seats and a heated steering wheel.
Nor is the Challenger rich in safety attributes. Compared to the Nissan Z, you'll find few standard driver assistance safety features. Adaptive speed control and blind spot and rear cross-path detection are optional.
Best for Safety: Subaru BRZ

Pros

Stand-out safety ratings
Energetic ride

Cons

Limited passenger space in the rear
The Subaru BRZ earned a Top Safety Pick+ designation from the Insurance Institute for Highway Safety and top-notch ratings for its headlight visibility. The sporty coupe's higher-end Limited trim comes with blind spot detection with lane change assist and rear cross-traffic alert. Adaptive cruise control with lane centering and a lane departure with sway warning are optional.
Like the Toyota GR86, the energetic BRZ gets a 228-horsepower engine with a 0 to 60 mph time of 6.6 seconds. The Limited interior has faux leather and suede upholstery and heated front seats. Although the BRZ is designed as a four-passenger coupe, its limited rear-seat room makes it better suited to just two adults.
Best for Technology: Chevrolet Camaro

Pros

Options for powerful engines
Plenty of infotainment features
With prices that start just below $38,000, the iconic Chevrolet Camaro offers muscle for less. The car comes with the brand's Infotainment 3 system, wireless Apple CarPlay and Android Auto, a Wi-Fi hotspot and an 8-inch touch screen. The Camaro doesn't come with as many safety features as rivals, but buyers can add blind-spot monitoring and rear cross-traffic alert, rear parking sensors and a forward-collision warning.
The sports car comes in eight trims. The middle LT1 trim is powered by a robust V8 455-horsepower engine that rockets the car from 0 to 60 mph in 4.2 seconds — among the fastest times in this group. Performance bucket seats are optional. Like most other cars on this list, the Camaro's rear seats have limited space.
Jaclyn Trop is an award-winning journalist who road-tests and reviews vehicles, in addition to covering automotive news. Her byline has appeared in The New York Times, The New Yorker, Fortune, Consumer Reports and U.S. News & World Report, among other publications.