How to Apply for Biden's Student Loan Forgiveness Program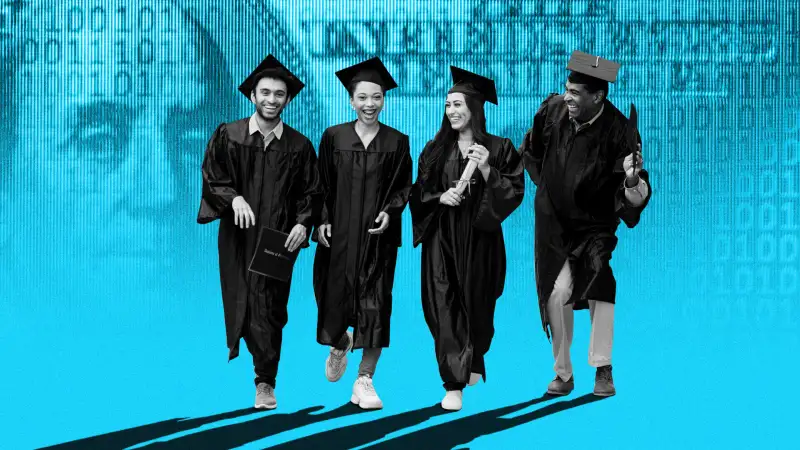 This story has been updated to reflect new information released about which loans are eligible for relief.
Some 40 million federal student loan borrowers are slated to have a large chunk — and in many cases all — of their student debt forgiven.
President Joe Biden's forgiveness plan, announced at the end of August, will cancel up to $10,000 in federal student loan debt for borrowers with an annual income less than $125,000. Borrowers who received a need-based Pell Grant while in college can receive up to $20,000 of forgiveness, so long as they meet that same income cap.
For most borrowers, that relief won't come automatically. Government officials have indicated the vast majority of people will need to apply in some fashion for forgiveness.
The U.S. Department of Education estimates that it has enough information on nearly 8 million borrowers to forgive their loans automatically. Otherwise, officials have encouraged everyone who thinks they're eligible to apply when the application is live.
Here's what we know so far about applying for student loan forgiveness.
How to apply for federal student loan forgiveness
(Editor's note: We will update this section when more application details are released.)

The Biden administration has said that the Education Department will roll out a website where borrowers can apply for forgiveness some time in early October. Borrowers can expect a self-attestation form that is "simple" and "short," administration officials say.
Self-attestation forms are generally easy-to-complete forms where you promise to the government, under penalty of perjury, that you qualify. It's a less burdensome process than formally submitting documents proving your eligibility.
The core qualifier in this case is income. The income caps — which are $125,000 for individuals and $250,000 for married couples or heads of household — are based on your adjusted gross income, or AGI, for either year 2021 or 2020. As long as your income was below the threshold in one of those years, you're eligible, officials say.
You can find and confirm your AGI on line No. 11 of Form 1040, aka your tax return.
Beyond that, we don't yet know what the application will look like. What we do know is that you will need to apply for forgiveness by Dec. 31, 2023.
Assuming you will want to have your loans discharged before payments restart in January, you'll want to apply sooner rather than later. The Education Department is recommending borrowers apply for forgiveness before Nov. 15, as it could take four to six weeks for the forgiveness to reflect on loan balances.

Who is eligible for automatic relief

The Education Department says it has enough information on roughly 8 million borrowers to automatically forgive their debt, drawing information from the FAFSA and income-driven repayment plans. If the department does have your income information on file, it will let you know.
"If we determine that you automatically qualify for debt relief, we'll send you an email and text message (if you're signed up for text alerts). You don't have to take any action. We'll provide your information to your loan servicer to process your relief," according to an FAQ on studentaid.gov.
If you don't hear from the Education Department, you should apply for forgiveness when the application is available.
What you can do now to prepare
While the finer details of the application are still being ironed out, you can take a few steps to prepare.
Sign up for email alerts from the Education Department, which will let you know when the forgiveness applications are open.
Make sure your contact information with your loan servicer is up to date.
Check your 2021 or 2020 tax returns to see if you meet the income cap.
Log in to your studentaid.gov account and make note of the type of federal loans you have under the "My Aid" section. (FFEL, Perkins or HEAL loans could require an extra step for forgiveness.)
While logged into your student aid account in that same section, confirm that you received a Pell Grant if you believe you're eligible for up to $20,000 of forgiveness.
Many FFEL borrowers are no longer eligible
At the end of September, the Education Department reversed its guidance for borrowers with older Federal Family Education Loans (FFEL loans), saying that commercially held loans could no longer be covered under the forgiveness plan.
Technically, these loans were never automatically eligible for the administration's loan forgiveness. But the department had originally said in its FAQ page that these borrowers could consolidate their loans into eligible ones to access the relief.
Now, though, the website reads: "As of Sept. 29, 2022, borrowers with federal student loans not held by ED cannot obtain one-time debt relief by consolidating those loans into Direct Loans."
These loans fall in gray area (similar to the discontinued Perkins and HEAL loans). They are counted in the federal portfolio, and they were taken out through the federal government. But since they are held by private companies and not the Education Department, they have not been covered by the pandemic-driven payment pause.
About 4 million borrowers currently have these loans, according to the latest data from the Education Department, though the department has said a far smaller number will be directly affected by this change. Some may already be ineligible because of the income cutoff, while others may still be eligible because they also have other types of covered loans.
More from Money:
3 Best Money Moves for September 2022
Why Student Loan Forgiveness Could Hurt Your Credit Score
4 Facts That Show Who Benefits Most From Student Loan Forgiveness