Student Loan Payments Are Back. Here's What Borrowers Need to Know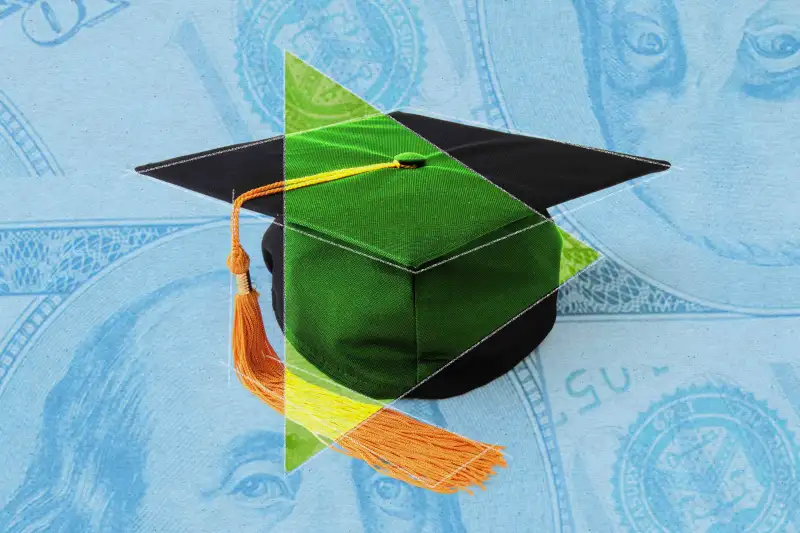 Student loan bills are hitting mailboxes all over the country — the first bills most federal student loan borrowers have received in more than three-and-a-half years.

Tens of millions of borrowers are now required to pay down their federal student debt for the first time since the onset of the pandemic, as the student loan moratorium has officially come to an end.
Throughout the years-long moratorium, many borrowers have grown accustomed to not making payments on their student loans. The return of loan bills — estimated to run between $210 and $314 a month for the typical borrower — is expected to shock the budgets of many folks.
"That money just isn't there anymore" for a lot of people, student loan expert Betsy Mayotte recently told Money.
To help borrowers transition back into repayment, the Biden administration launched a new repayment plan and has temporarily removed the worst consequences of missing payments. But amid a flurry of rule changes, new benefit programs and long customer wait times, many borrowers may still be confused about what to expect with their loans this month. Here's what to know:
When are my student loan payments due?
For federal borrowers, student loan payments are due starting in October. The exact due date of your first restarted bill will be determined by your loan servicer, which should be in contact with you already. They are required to give you at least 21 days advance notice before your due date.
If you've graduated during the pandemic, you should have received an email from the Department of Education detailing who your loan servicer is. If you didn't receive that email, you can look the info up by logging onto studentaid.gov.
If you do know who your loan servicer is, but you haven't received a billing statement (via email or snail mail), log into your account with your loan servicer to see your due date and amount due. Depending on your servicer, you may find this information under the account home page or under a payments tab.
What if I can't afford my student loan payment?
If the amount you owe in October is unaffordable, you should look into the Biden administration's new income-driven repayment plan, called Saving on a Valuable Education or SAVE. This plan sets your monthly payment based on your income and family size, and it's more generous than previous versions by protecting more of your income from the formula that determines how much you'll owe. Right now, payments will be 10% of your discretionary income under this plan. Most borrowers have to sign up to access the SAVE plan.
If you've already looked into income-driven repayment plans and still find that the amount you'd owe each month is too high, there are other options that may work for you, including a graduated repayment plan or an extended repayment plan. You can learn more with the federal student loan simulator.
What repayment plan am I in?
When borrowers leave school and enter repayment, they're automatically placed into what's called the standard repayment plan. That plan consists of fixed monthly payments over a period of 10 years. To access another plan, including the income-driven repayment plans, you have to sign up with your loan servicer.
If you were already in repayment before the pause, you'll likely be in the same repayment plan as you were in March 2020. The exception is for borrowers who were enrolled in the Revised Pay as You Earn (REPAYE) income-driven plan — they should be automatically transferred into the new, more generous SAVE plan.
What happens if I miss a payment?
The Biden administration created a new policy referred to as an "on-ramp" that will provide leniency for missed payments. Namely, the department won't report any missed payments to the credit bureaus between now and September 2024. Additionally, missed payments during this period won't result in your loan being put into delinquency or default status, meaning the largest financial repercussions of missing payments are blunted.
Still, officials strongly urge those who can afford their payments to continue making them during this period. Interest on student loans — which started accruing again last month — will continue to mount during the on-ramp, and balances could balloon if regular payments aren't made.
Do I have to make payments during the 'on-ramp'?
In short, yes. All federal student loan borrowers (who aren't in a period of deferment) must begin making payments again. The on-ramp is intended to give flexibility with payments to borrowers who are struggling, though it is not intended to be an extension of the student loan payment pause.
What happens if I stop making student loan payments?
At first, the biggest consequences of missing your loan payments are that the loan(s) will accrue interest that you're not paying down and you will miss out on qualifying payments toward loan forgiveness through a federal repayment plan.
After September 2024, when the on-ramp ends, the consequences start adding up. Missed payments will hurt your credit score. Your loan could be placed in delinquency and then default (after nine months of missed payments). At that point, the Education Department amps up its debt collections efforts, which could include hefty fees, wage garnishment and even legal action or repossession of your property.
"If you think you can't afford your payment now," Mayotte told Money, "you're really not gonna be able to afford it if they start garnishing your wages."
Where can I go to get help with my student loans?
For most questions about your loan payments, you should speak with your loan servicer.
You can also submit a complaint about your student loan servicer to the Consumer Financial Protection Bureau, a federal watchdog agency. Consider filing a formal complaint if you're having a difficult time contacting your servicer, if you didn't get proper notice of your loan's due date, or if the company is generally being unhelpful or misleading.
More from Money:
Beware of a Boom in Student Loan Scams as Payments Resume
Why Restarting Student Loan Payments Won't Ruin the Economy After All
Does Student Loan Debt Affect Your Credit Score?