You Can Now Officially Apply for Student Loan Forgiveness. Here's How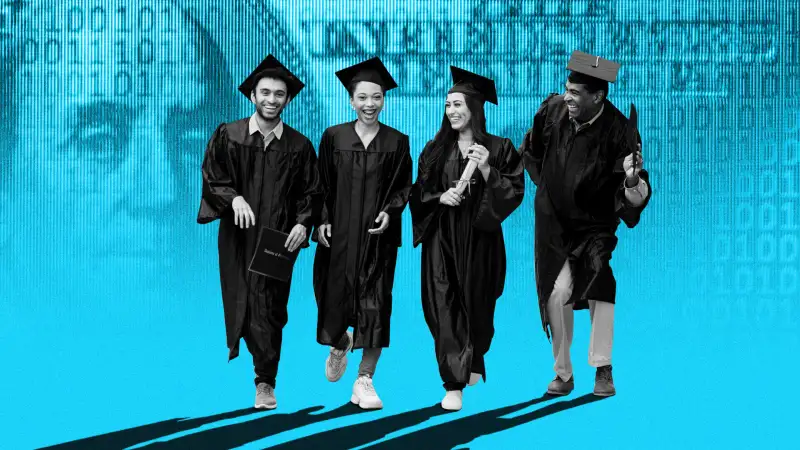 The application for President Joe Biden's student loan forgiveness plan is now open.
Biden announced Monday that tens of millions of Americans who have federal student debt can officially apply for forgiveness at studentaid.gov. The president said the administration is ready to fully launch the application process after a quick beta test this weekend, during which 8 million people were able to apply "without a glitch."

"It's easy, simple and fast," Biden said of the application. "And it's a new day for millions of Americans."
Biden's forgiveness plan seeks to cancel $10,000 in federal student loan debt for individual borrowers with an annual income less than $125,000. Borrowers who received a need-based Pell Grant while in college can receive up to $20,000 of forgiveness, so long as they meet that same income cap.
The application release was originally expected earlier this month but was delayed in light of ongoing legal challenges.
The U.S. Department of Education estimates that it has enough information on nearly 8 million borrowers to forgive their loans automatically. Otherwise, officials have encouraged everyone who thinks they're eligible to apply.
Here's how.
How to apply for federal student loan forgiveness
You can apply to have up to $20,000 of federal student debt wiped out in a matter of minutes.
The online form requests only your name, Social Security number, date of birth, email address and phone number.

At the bottom of the form, you must certify that you meet the program's income requirements: earning $125,000 or less as an individual filer or $250,000 or less as a joint filer in either 2020 or 2021. These figures are based on your adjusted gross income, or AGI. The information you provide must be accurate or else you will face perjury charges.
You can find and confirm your AGI on line No. 11 of Form 1040, aka your tax return.
"No forms to upload, no special login to remember," Biden said.
If the department can't verify your income information on its own, it may reach out asking you to provide documentation to prove your income.
Assuming you will want to have your loans discharged before payments restart in January, you'll want to apply sooner rather than later. The Education Department is recommending borrowers apply for forgiveness before Nov. 15, as it could take up to six weeks for the forgiveness to reflect on loan balances.
While income is the key qualifier for the program, you also need to have eligible loans to receive the debt relief. Most federal loans qualify, including Direct loans for undergraduate and graduate borrowers and PLUS loans for parents. But in a departure from the original guidelines, the department announced last month that some older loans, known as commercially held FFEL loans, are no longer eligible.
Who is eligible for automatic relief

The Education Department says it has enough information on roughly 8 million borrowers to automatically forgive their debt, drawing information from the FAFSA and income-driven repayment plans.
If the department does have your income information on file, the department said it will email you to let you know that you qualify for automatic forgiveness — and give you a chance to opt out if you wish.
What the department won't do is call you requesting sensitive information or offering application help.
"If you get a call pretending they're from the government trying to help you with your loans, let's be clear, hang up," Biden said.
If you don't hear from the Education Department whatsoever even though you signed up for alerts, you should manually apply for forgiveness.
When will student loans be forgiven
The earliest the department will begin forgiving student loans is Oct. 23, according to a court document recently filed by the Biden Administration.
The administration is currently engulfed in legal battles over broad loan forgiveness. Most notably, six Republican attorneys general have sued the Education Department challenging the plan as unconstitutional. The lawsuit has the potential to further delay the timeline of loan forgiveness or tank the program entirely.
The legal challenges are not, however, stopping the administration from accepting applications.
More from Money:
Should I Refinance My Student Loans?
Why Student Loan Forgiveness Could Hurt Your Credit Score
4 Facts That Show Who Benefits Most From Student Loan Forgiveness