Bill Gates, Elon Musk, and Tim Cook Are Joining Forces with the White House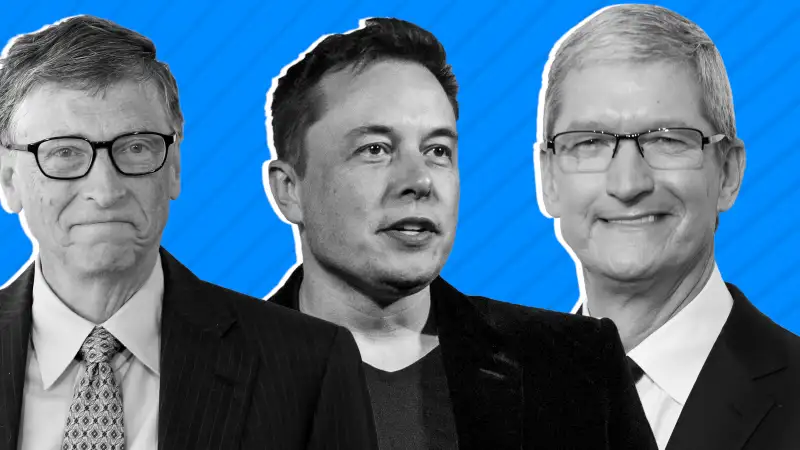 Photo Illustration by Tiffany Herring for Money, Getty Images (3)
Bill Gates, Tim Cook, Elon Musk, and other business titans are set to join the new "SWAT team" being put together by Donald Trump son-in-law and senior adviser Jared Kushner to reform U.S. government bureaucracy, the Washington Post reports.
The new White House Office of American Innovation, the formal name for the group, is being touted as a "nonideological ideas factory," the Post says. It is targeting "stagnation" that "has hindered [the government's] ability to properly function, often creating widespread congestion and leading to cost overruns and delays," President Trump said in a statement.
"The government should be run like a great American company," Kushner said. "Our hope is that we can achieve successes and efficiencies for our customers, who are the citizens."
Also being tapped to serve as advisers to the office are Salesforce chief executive Marc Benioff and Stephen A. Schwarzman, chief executive of the investment firm Blackstone Group.
"There is a need to figure out what policies are adding friction to the system without accompanying it with significant benefits," Shwarzman said. "It's easy for the private sector to at least see where the friction is, and to do that very quickly and succinctly."
The group is separate from the White House's business advisory council, which includes other magnates like the CEOs of General Motors, JPMorgan, and Walmart. It will also work to solve problems outside of government, like providing broadband Internet service to every American, the Post reported.