Bill Gates Is Once Again the Richest Person in the World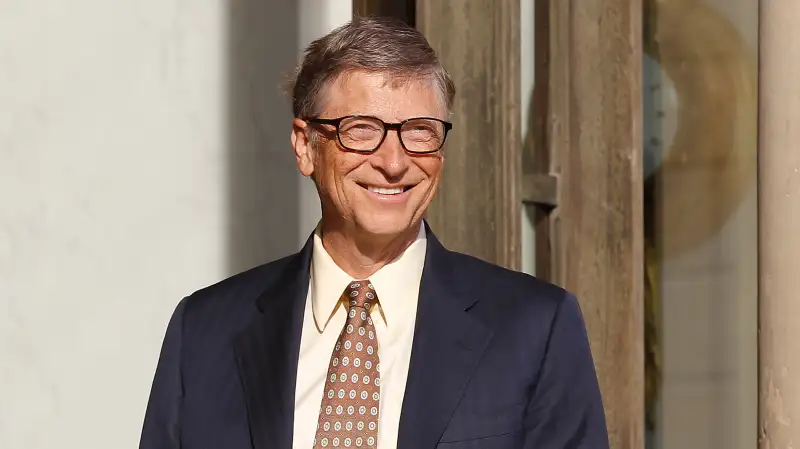 A fresh list of the wealthiest people in the world is out, and is it any surprise who claimed the number one spot? Bill Gates, Microsoft co-founder and one the richest people in human history, once again comes out on top, with a net worth of $87.4 billion.
Wealth-X, a wealth-tracking website, provided Business Insider with its newest figures on the assets of the ultra-rich. Wealth-X collects information on more than 110,000 ultra-high-net-worth people, according to BI, tracking each person's assets and adjusting "to account for currency-exchange rates, local taxes, savings rates, investment performance, and other factors."
Gates crushes the second place finisher, Spain's Amancio Ortega, by more than $20 billion. Ortega, founding chairman of clothing retailer Inditex, is pegged at a net worth of $66.8 billion (though forgive us for not feeling more sympathetic).
Read next: These Are the 10 Richest Women of All Time
Other notable placements on the list? Potential presidential candidate Michael Bloomberg ranks as the ninth wealthiest person on earth, with a net worth north of $42 billion. Fellow political billionaire Donald Trump doesn't make the list (sorry, Donald). Alice Walton, Walmart heiress, is the wealthiest woman, ranking #15 overall with a net worth of $33.2 billion.
L'Oreal heiress Liliane Bettencourt is the next woman on the list, sitting just below Walton at #17 with a net worth of $29 billion. The only other woman to crack the top 50 is Laurene Powell Jobs, widow of the late Steve Jobs, tied at 47th with $14.4 billion to her name.
The 10 Richest People in the World
| Name | Net Worth |
| --- | --- |
| Bill Gates | $87.4 billion |
| Amancio Ortega | $66.8 Billion |
| Warren Buffett | $60.7 Billion |
| Jeff Bezos | $56.6 Billion |
| David Koch | $47.4 Billion |
| Charles Koch | $46.8 Billion |
| Larry Ellison | $45.3 Billion |
| Mark Zuckerberg | $42.8 Billion |
| Michael Bloomberg | $42.1 Billion |
| Ingvar Kamprad | $39.3 Billion |
To make the list, you'd have to have a net worth of at least $14.3 billion. Better luck next year. And don't miss Money's ranking of the richest people of all time (Gates barely makes the list).