Here Are the Billionaires Who Made the Most Money in 2017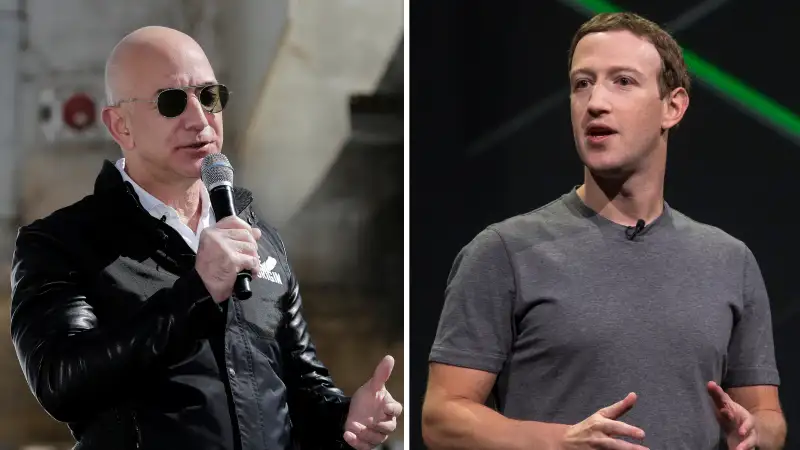 (left) Reuters; (right) Getty Images
Thanks to soaring stock prices, 2017 was a stunning year for the world's wealthiest people.
According to the Bloomberg Billionaires Index, roughly six out of seven of the top 500 richest people in the world saw their net worths increase this year, and the average increase was a staggering $1.5 billion.
Within that 500, some had truly incredible years. Below are the 15 billionaires who saw the greatest increases in their net worths in 2017.
Some fast facts about the group:
Total wealth created: $259.4 billion
Average age: 56.5
Number of women: 2
Number of Chinese: 5
Number of heirs: 3
Unsurprisingly, Amazon founder and CEO Jeff Bezos is not only currently ranked as the richest person in the world, with a net worth of roughly $100 billion, he also had the best year of any billionaire. Bezos's net worth has increased by a staggering $35 billion in 2017.
For that matter, all of the top 15 billionaires with the largest increase in their net worths added at least $12 billion to their fortunes this year. As you can see below, the top 15 list for 2017 includes Facebook founder Mark Zuckerberg, Alphabet (Google) executives Larry Page and Sergey Brin, a couple of heirs to the Walmart fortune, and Warren Buffett.
The biggest billionaire losers of 2017, on the other hand, included George Soros (who gave away $18 billion), Alwaleed Bin Talal (decrease in net worth of $2.14 billion), and Carl Icahn (-$1.75 billion).