Here's What Americans Are Eating for Breakfast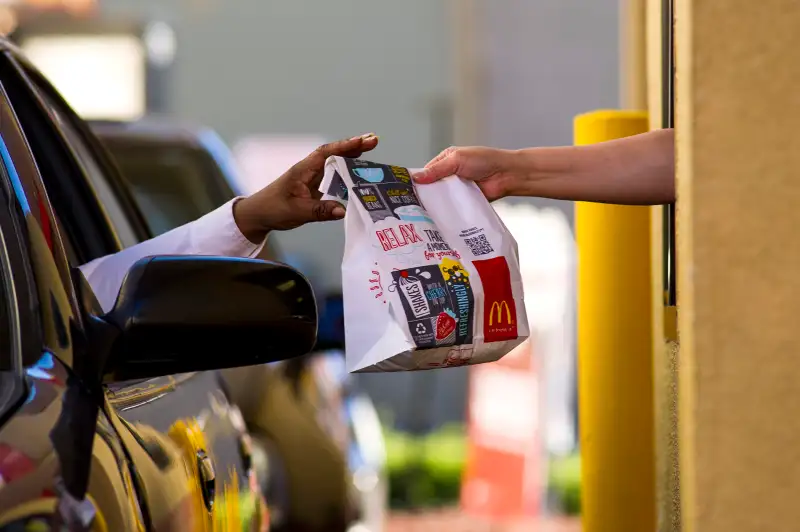 David Paul Morris—Bloomberg via Getty Images
The good news is, we seem to have finally gotten the message about the most important meal of the day: According to new data from market research firm The NPD Group, the consumption of breakfast is expected to increase 5% through 2019. The bad news is that a lot of those breakfasts are being picked up at the drive-thru or convenience store.
Most Americans eat breakfast nearly every day—361 days a year, up from 350 days a year, on average, in 2010. We're also doing more morning snacking, eating 17% more morning snacks today than we did six years ago, NPD found.
To accommodate busy schedules and increasingly long commutes, we buy and eat nearly a third of our breakfasts on the go. NPD reports that morning visits to fast food restaurants grew by 5% in the past year, on top of a 3% increase the previous year. Even more than a good meal, we crave convenience in the morning, buying more and more breakfast sandwiches and portable items like yogurt and granola bars.
Somewhat unexpectedly, millennials seem to be the demographic group that gravitates more towards more "traditional" breakfast fare like eggs and other sit-down dishes.
"Millennials are more fully engaged with breakfast and like some level of involvement in breakfast prep," NPD explained. Even though it's likely to take longer and be less convenient, young adults are willing to invest the time because eating fresh food is a top priority for them—and it's hard to get fresher than making it yourself. Baby boomers, on the other hand, want breakfasts that are in some way healthy, "either preventive or restorative," according to the research.
The growing popularity of breakfast isn't lost on fast-food chains, which have managed to regain popularity and business by offering all-day breakfast.