Thanks Brexit! Here's How Much Cheaper It Is for Americans to Visit the UK Now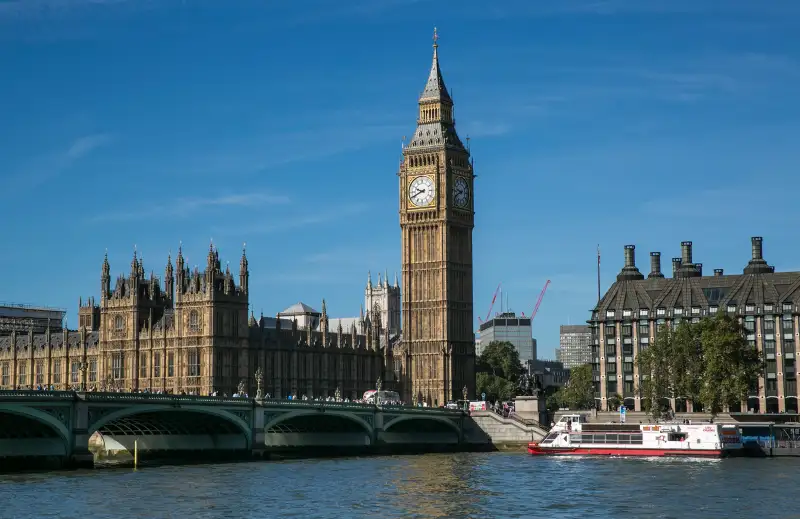 This week the value of the British pound hit a 31-year low compared to the U.S. dollar, all part of the continued fallout of the UK's decision to leave the European Union. It's been predicted that Brexit, as Britain's decision to ditch the EU is commonly called, will result in deep discounts on everything from British exports to professional soccer players for those spending American dollars or euros.
In fact, it's simple for U.S. travelers to take advantage of the newly more valuable American dollar right now. Today, one British pound is worth $1.27. Two years ago in this month, by contrast, one British pound was worth $1.60. In other words, everything that an American tourist in the UK buys on a vacation nowadays—hotels, taxis, fish and chips, high tea, and so on—is effectively discounted by more than 20% compared to the same bills in 2014.
We did some math to show just how much less travelers would spend by visiting the UK today, rather than in the recent past.
3 Nights at 5-Star Hotel: $3,535 vs. $4,440
Travel & Leisure rates the The Stafford London as the best hotel in the city. As you'd guess, lodging doesn't come cheap. Scoping out some dates in the near future, we found that a couple staying three nights in a basic queen room would run a total of £858. That's the equivalent of $1,094 in U.S. dollars today. If you were paying the same amount two years ago, however, it would have been nearly $300 more: $1,373.
If you splurge on the Governors Suite at the Stafford, meanwhile, the cost would be £2,775 for three nights. That's equal to $3,535 today, but would have cost $4,440 with the October 2014 exchange rate.
Read Next: The British Pound is Getting Killed. You Should Care
Hostel: $34 vs. $42
Travelers staying in lower-end accommodations in the UK will get a less significant discount compared to those opting for top-notch lodging, but there will be some savings nonetheless thanks to the plummeting value of the British pound. At the Generator Hostel in London, for instance, we found rates of £26.40 per night for dorm accommodations, and £136 per night for a private room that fits three people. That's the equivalent of roughly $34 and $173 today, respectively, and would be $42 and $218, respectively, with the exchange rate from two years ago.
Afternoon Tea: $87 vs. $109
The best afternoon teas in London, as selected by the Telegraph, cost £35 to £68. The latter is the going rate for a special champagne tea at the Ritz, but note, the dress code before making reservations: "Gentlemen are required to wear a jacket and tie (jeans and sportswear are not permitted for either ladies or gentlemen.") At today's exchange rate, the range is the equivalent of $45 to $87, rather than $56 to $109 with the 2014 rate of exchange.
Burberry Coat: $1,651 vs. $2,072
A classic woman's mid-length Heritage Trench Coat from Burberry is listed at £1,295 in the UK. That's $1,651 in U.S. dollars today, but $2,072 with the 2014 exchange rate
Pub Meal: $71 vs. $90
Visitors interested in touring the countryside are likely to find themselves in a traditional British pub like the Rose & Crown in Snettisham, named one of the UK's top 10 by the Good Pub Guide. We added up the cost of a typical meal, including soup (£5.50), fish and chips (£13), pudding (£6.50), and a pint of ale (£3), and then doubled it assuming you are dining with a friend. The total comes to £56. That's about $71 in today's dollars, but would have been closer to $90 if this was 2014.
Read Next: Is Now the Time to Book a Trip to Europe?
One-Week Vacation: $2,677 vs. $3,360
We estimate that a middle-of-the-road couple vacationing in the UK can easily expect to spend about £300 per day, once you add up expenses like food, taxis, attractions, souvenirs, and lodging at a halfway decent hotel. So, without including airfare, the ballpark cost of seven nights abroad comes to £2,100. That bill would have run you $3,360 in 2014, but only $2,677 today. In other words, the whole trip is $683 cheaper thanks to the current exchanges.