Is Now the Time to Book a Trip to Europe?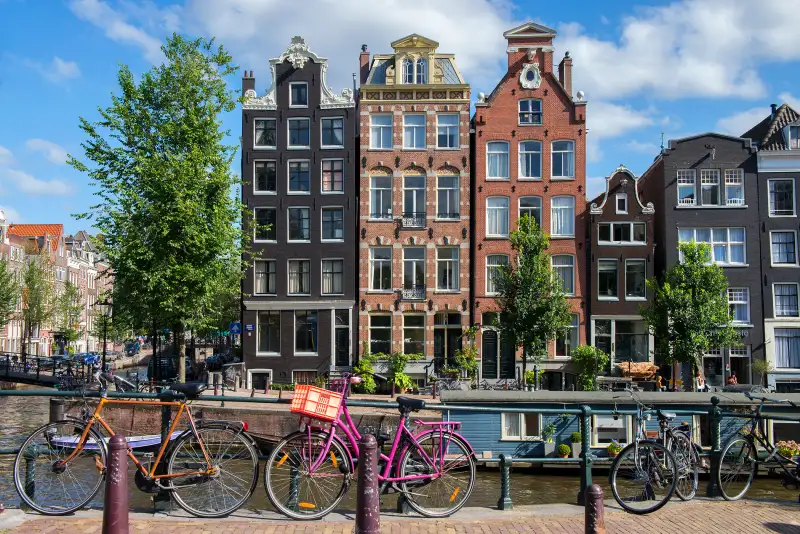 Rachel Lewis—Getty Images/Lonely Planet Image
For Americans watching Europe's Brexit meltdown, here are the only numbers that really matter:
The British pound is in freefall today, plummeting to $1.31, a 31-year low.

The euro, also under pressure, is trading at $1.10 after hitting a three-month low on Friday.
So is this a good time for a European summer vacation? Heck, yeah, says Kendall Creighton, an American who works for a non-profit organization in Berlin. After the stunning vote by Britain to leave the European Union last week, she and her family decided to book a U.K. vacation in mid-July.
Creighton says it was a toss-up between Geneva, Brussels and Amsterdam, all Eurozone countries where their dollar is roughly 3 percent stronger, and visiting the U.K. But in post-Brexit Britain, the greenback is roughly 10 percent more powerful than before people headed to the polls. And that clinched it for her.
"We're planning to visit Belfast, Scottish Highlands, Aberdeen and London," she says.
Read Next: 7 Things That Will Make You Feel Much Better About Brexit
American tourists find themselves at an interesting crossroads this week. Maybe they wrote off that European vacation as too expensive or too dangerous. But that changed overnight when Britain decided to exit the E.U., sending the pound into a downward spiral and threatening to suck the euro into the same vortex. Meanwhile, terrorism fears have abated somewhat, significantly changing the view from across the pond.
Is the continent worth a second look now? Or is the volatility a good reason to cancel your visit to Europe and stay closer to home?
Here's a little perspective from someone who spent half his life in Europe: There's always uncertainty in Europe. Sometimes more, sometimes less. Anyone who thinks the turmoil in England rises to the level of canceling their vacation doesn't have a very long memory.
Peter Donovan, the managing partner for an executive search firm in Dallas, concurs. He says Brexit has only strengthened his resolve to visit Europe, and he's sticking to his plans to vacation in Sussex, Kent and London in September.
"I am not going to cancel," he says. "Yes, there's turmoil, unrest and concern. But I'm going anyway."
Donovan has heard of other travelers planning more ambitious itineraries, like golf trips to Scotland, because of the favorable exchange rate, but he views that as opportunistic.
"This is a serious situation, and one I would not want to take advantage of," he adds.
Speaking of exploiting, one of the most frequently-asked questions about travel and Brexit is: Can you take advantage of a ridiculously good exchange rate now even if you aren't scheduled to travel for several weeks? Answer: Kind of. You can buy a pre-paid, euro- or pound-denominated Visa or MasterCard, which will let you avoid some of the currency exchange fees.
But the savings will probably be minimal and the risks are high. Specifically, you could misplace the card in your sock drawer and have to buy a new one.
Read Next: 3 Tips For Retirement Investors in a Post-Brexit World
It all adds up to this: Tourism experts say now is the perfect time to book a last-minute visit to Europe.
"Now is the time," says David Scowsill, president and chief executive of the World Travel and Tourism Council, an international organization of travel industry executives promoting travel and tourism worldwide. He pointed out that as he was speaking with me, he was driving in London, "and there are tourists everywhere." Just like every other summer.
With the pound at an historic low and the euro limping along, Scowsill says Americans can do more with less. And the market turmoil is unlikely to affect visitors, beyond making their holidays a little cheaper.
"Nothing is going to happen to change the dynamics of travel," he says.
Other experts agree.
"For now, nothing has changed," says guidebook author and TV host Rick Steves. "Except that the pound is on sale."
Travel to the UK and Europe remains as it was, says Steves. But down the road, Brexit may mean there are "a few more borders to cross and a little less shared affluence."
Not everyone is eager to visit, which makes some sense. After all, a 10 percent discount on an already pricey destination isn't the most compelling sales pitch. Tim Crawford, a professional speaker from Palo Alto, Calif., who was in London during the historic vote, says even the latest pound devaluation isn't enough reason to schedule a return.
"It's still expensive to visit the U.K., compared with other countries in Europe," he says. "To me, it's all relative."
Christopher Elliott is an Orlando-based travel writer.