Bruce Springsteen Tickets Are Already Going for $10,000 on StubHub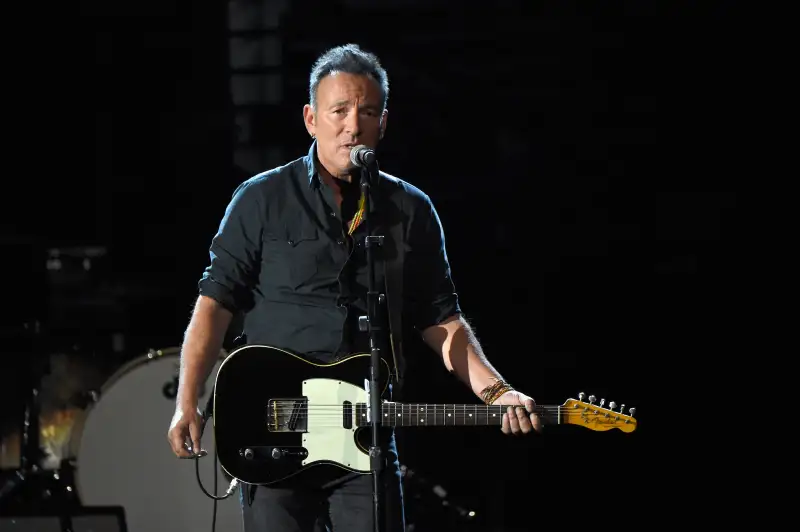 Kevin Mazur—2015 Kevin Mazur
Fans of The Boss who didn't refresh their web browsers quickly enough to land tickets to Bruce Springsteen and the E Street Band's 2016 The River Tour Friday morning can still catch the show, if they have a few grand to spare.
Tickets to the Boss's January 24 concert at Madison Square Garden listed for $9,999.99 on StubHub, a far cry from the $100 - $400 range typical at venues. Granted, that's the price for two tickets — but they're also positioned behind the stage, with some sort of obstruction (noted on the ticket). Because when you shell out ten grand for a concert, you definitely want to not be able to see what's happening on-stage.
Snapping up tickets to resell them at a dramatic markup isn't new, but Springsteen fans know better than most just how frustrating this can be. Ticketmaster, the site used by vendors to sell many of the concert tickets, has been embroiled in several Springsteen-related controversies. Fans, vendors, and even local governments have contended the site often uses its market dominance to re-sell the tickets on other websites it owns to make more money. In fact, in 2012, the ticketing company settled a lawsuit to the tune of $350,000 with the New Jersey Attorney General, and agreed to stop sending customers to its secondary ticketing site, TicketsNow, for at least one year.
Ticketmaster doesn't appear to be faring any better this time around. Social media, naturally, lit up with complaints following Friday's sale, many of them directed at Ticketmaster and the inability to score tickets. Reddit users started a thread questioning whether any humans were actually able to nab tickets, or if bots had already scooped them all up.
Even before the tickets were listed at 10 a.m., resellers (pre-sellers?) were listing tickets far above asking price. According to TipIQ, via Forbes, the average price these pre-sellers had listed was $592. And some, like StubHub, TicketNetwork, and Vivid Seats, had tickets priced as high as $5,800 (remember: that's before these companies even had access to the tickets they were selling). The New York Attorney General sent letters to the companies asking them about the practices, according to CBS.
Read Next: The Great Chicken Wing Heist