How to Watch All the Star Wars Movies Before 'The Force Awakens' Premieres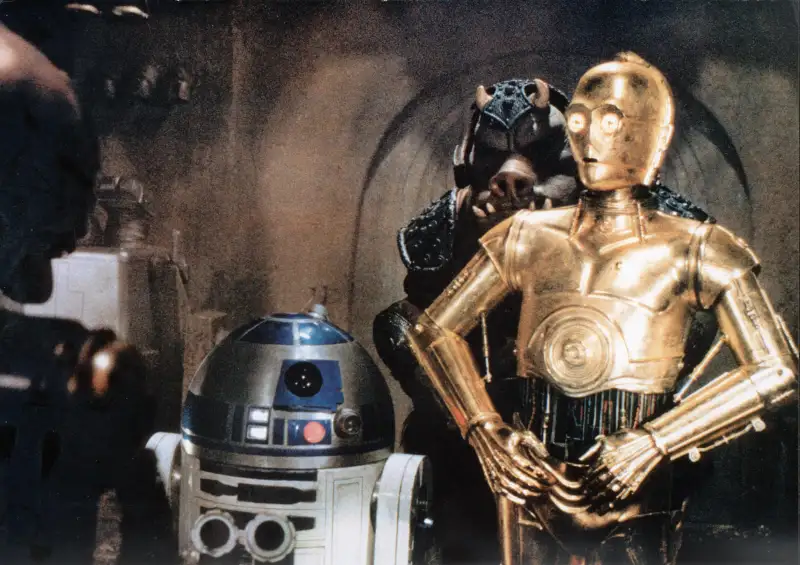 Twentieth Century Fox—moviestillsdb
As Star Wars Episode VIII: The Force Awakens nears its premiere date (it's Dec. 18, have you heard?), you may be eager to relive the famous franchise from start to finish, or introduce the films to a new generation of light saber-wielding super fans. So how can you watch all the films if you don't already own them?
Unfortunately, none of the films are available to stream on Netflix or to rent on other platforms. Your local library may have DVD copies that can be borrowed for free, so that could be your first option. If that's not possible for some or all of the movies, you can hit up friends--odds are, you know somebody who owns them all, though perhaps only on VHS. Finally, there's the option of actually opening your wallet and buying them. Thankfully, Disney (which owns Lucasfilm and five of the six films) and 21st Century Fox (which owns the original 1977 film) cut deals to release all six for digital streaming earlier this year on Amazon, Google Play, iTunes, PlayStation Store, Verizon Fios, VUDU and the XBox Store (now the Microsoft Store).
There are a few differences between what each platform offers (and at what price), so here's a breakdown:
Amazon
Amazon's "Star Wars: The Digital Movie Collection" features all six films, plus access to documentaries, trailers, deleted scenes, interviews with the cast and crew, and behind-the-scenes footage, for $89.99, in standard definition or HD. You can also buy individual films for $19.99 each (and if you think six films is three films too many -- or the Machete Order appeals to you -- you might want to opt for this). All of the films are the Blu-Ray versions, not Lucas's original cuts.
Individual Blu-Rays are going for $13 to $16 (while you can nab a VHS version for just $2), but unless you get them soon through Prime (or pay for expedited shipping, which sort of defeats the purpose of buying them more cheaply) you probably won't have in time to watch before The Force Awakens premieres.
Google Play
"Star Wars: The Digital Movie Collection" can be purchased for $89.99 on Google Play in HD — a $9 discount from the April release price. Individual movies can be had for $19.99. The bundle price also includes "all 72 extras" (Collider has a breakdown of the bonus features). Star Wars: Rebels is also available for purchase.
iTunes
All six films are also available for purchase through Apple for $89.99 in HD. It's unclear what bonus features, if any, iTunes includes for the price.
Finally, the six films can also be purchased through the Microsoft Store for $94.99, the PlayStation Store for $99.99, Verizon Fios for $106.99, and on VUDU for $99.99. Walmart, too, has a $90 bundle deal that can be picked-up in store.
Other
Netflix - Unfortunately, The Force is not with Netflix on this one. The only Star Wars-related movies you can rent or stream with your subscription are the six seasons of the CGI animated television show Star Wars: The Clone Wars and the 2008 film of the same name which served as the series' introduction. According to Variety, The Force Awakens will stream on Netflix in 2016 — in Canada.
Hulu - Despite also being owned by Disney, there's not much in the way of Star Wars content on Hulu. You can watch a few clips from some of the films, and you can watch super original SNL sketches spoofing super fans of the franchise.
On TV - TV Guide has no current listings for the movies, but you'll be able to pay to watch The Force Awakens on Starz in 2016.
So depending on how many of the films you want to (re)watch ahead of Dec. 18, there a couple of options, nearly all of which will cost you — but at least you can stream in the comfort of your own home, at your own pace. Or you can wait until the 17th and binge all of the films in one 20-hour block at AMC Theatres.
Read Next: 8 Lessons 'Star Wars' Taught Us About Money