Shakespeare Has Pulled In Over $1 Billion at the Box Office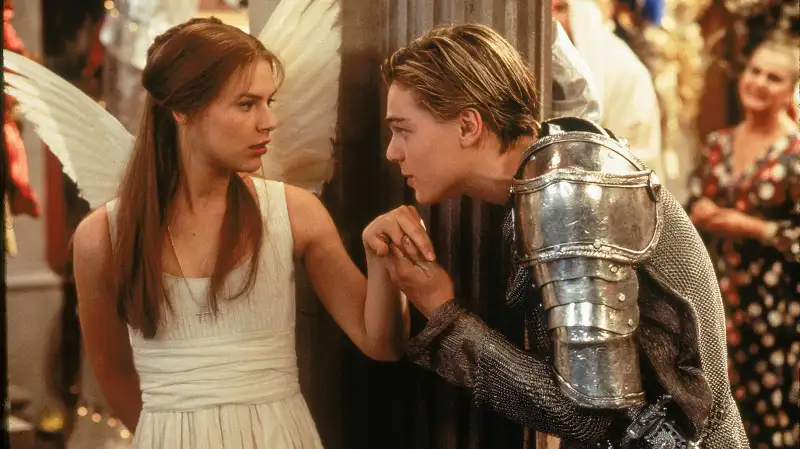 William Shakespeare's works have been featured in more movies than any other in history, according to the Guinness Book of World Records. The Bard's plays have been adapted into 420 feature film and TV-movie adaptations. The number is constantly growing, of course, but we figured the 400th anniversary of Shakespeare's death provides a good excuse for tallying up his film-related successes.
Hamlet is the most adapted play, at least for the silver screen, with 79 versions in circulation. There are also 52 different versions of Romeo and Juliet and 36 Macbeths.
But not every modern director has been able to make money off of the classic works (looking at you Love's Labour's Lost). These are the top 10 most successful films based off of or inspired by the work of Shakespeare at the box office. Gross estimates are the lifetime worldwide box office numbers reported by Box Office Mojo.*
*A caveat: The numbers in the chart are not adjusted for inflation. So while West Side Story is listed at pulling in $43.7 million, adjusted numbers from Box Office Mojo put the movie musical's total gross at almost half a billion dollars today. In other words, the true value of Shakespeare's film adaptations are far higher than the figures below indicate.
Movie
Starring
Shakespeare Play
Box Office Gross
The Lion King (1994)
Jonathan Taylor Thomas, James Earl Jones, Jeremy Irons
Hamlet
$987.5 million
Romeo + Juliet (1996)
Leonardo DiCaprio and Claire Danes
Romeo and Juliet
$147.6 million
Shakespeare in Love (1998)
Gwyneth Paltrow and Joseph Fiennes
N/A
$100.3 million
She's the Man (2006)
Amanda Bynes and Channing Tatum
Twelfth Night
$57 million
10 Things I Hate About You (1999)
Julia Stiles and Heath Ledger
The Taming of the Shrew
$53.5 million
West Side Story (1961)
Natalie Wood,
Richard Beymer
Romeo and Juliet
$43.7 million
Romeo and Juliet (1968)
Leonard Whiting and Olivia Hussey
Romeo and Juliet
$38.9 million
Much Ado About Nothing (1993)
Emma Thompson, Kate Beckinsale, Denzel Washington, Keanu Reeves, Michael Keaton
Much Ado About Nothing
$36 million
Deliver Us from Eva (2003)
Gabrielle Union and LL Cool J
The Taming of the Shrew
$22.5 million
Hamlet (1990)
Mel Gibson, Glenn Close, Helena Bonham Carter
Hamlet
$22.3 million